Xbox One S really has better performance for older games, deals already selling out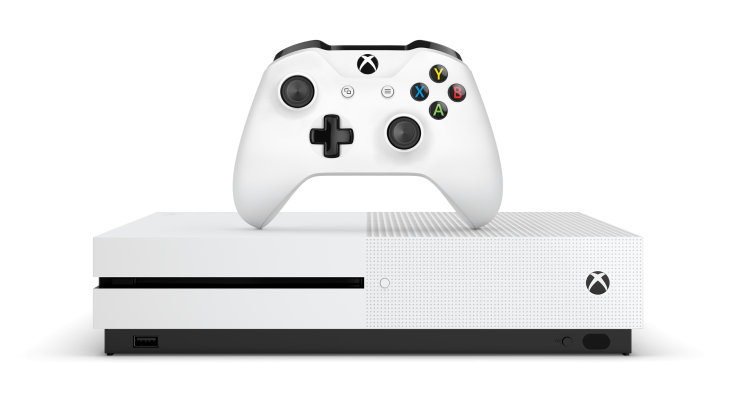 The Xbox One S is already out in choice retailers. Players can already get their hands on the limited edition 2TB version of the console.
While some fans may be looking to wait until the Xbox One Scorpio arrives for more power, it seems that the slimmest-to-date Xbox One S is actually hiding some power and performance boost of its own.
Following a technical analysis, Eurogamer's Digital Foundry, it was found that it features up to more than 70 percent for GPU clock0speed and more bandwidth increase. There will be games where the difference is noticeable, while others don't have any at all.
The change in the GPU clock-speed is from the old 853MHz to a boosted 914MHz. What this brings is more support for 4K HDR media and games. For those who will be playing older games on the Xbox One, there's the added value of getting a boost when playing these titles.
Ars Technica reported that the change in older games will be noticeable when playing titles that have unlocked framerates or dynamic relations that have been scaled down from 1080p. This boosts the performance by as much as 9FPS.
Considering how Microsoft has never really intended for fans to buy the console solely for improved graphics, this is a great value-added feature. For Xbox fans who want to get their hands on the newest Xbox One S console launch edition, it's best to catch major retailers while they still have stock.
TechRadar reported that major retailers in the UK are already sold out on the best deals and bundles for the Xbox One S. In Australia, the Xbox One S has just released. Over at EB Games, the Limited Edition Xbox One S 2TB version is still available.
The Xbox One S is available for AU$549 via EB Games. However, fans can save more by taking advantage of the trade-in offer. Trading in a 500GB Xbox One will bring down the price to AU$379, and that bundle even includes a 14-day Xbox Live Gold trial apart from the hardware bundle.
Microsoft is also planning to release other versions, such as the 1TB and 500GB Xbox One S bundles. These will arrive later this month, so it's best to decide now if it's worth waiting for or if the extra storage space for the 2TB limited edition is worth the price.
MEET IBT NEWS FROM BELOW CHANNELS