'X-Men: Dark Phoenix' spoilers: 4 Fast facts about Sophie Turner's new film
Check out the exclusive EW photos of the 'Game of Thrones' star as Jean Grey/Dark Phoenix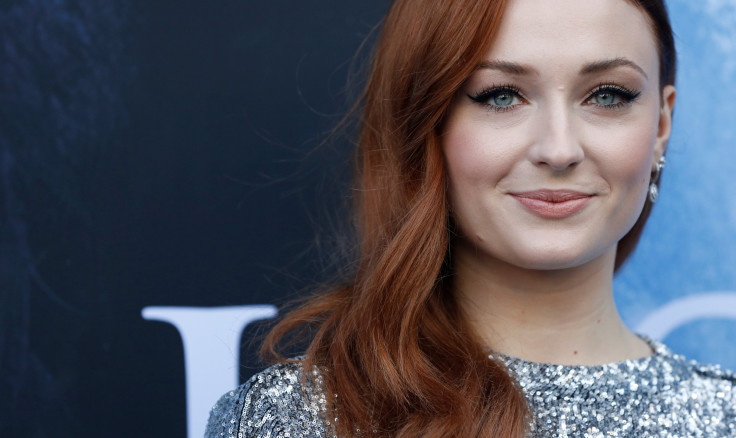 "X-Men: Dark Phoenix" starring "Game of Thrones" star Sophie Turner is set to rise on Nov. 2, 2018 in the US and UK. There's no word yet on when it will be out in theatres in Australia. Thankfully, fans of Jean Grey and the rest of the X-Men don't have to wait long to get glimpses of the character's look in the movie. Entertainment Weekly (EW) has just released exclusive photos of Turner in the titular role. Plus, check out other tidbits about the movie below.
Spoiler Alert! This article has 'X-Men: Dark Phoenix' spoilers. Read on if you want to know more about the latest film featuring Jean Grey's darker side.
4 Fast facts about Marvel Entertainment's 'X-Men: Dark Phoenix'
1. Sophie Turner studied schizophrenia and multiple personality disorder to prepare for her role as Dark Phoenix.
Turner was required to switch between Jean Grey's broken-down character to an extremely confident Dark Phoenix in mere seconds. That's why she prepared for the role by studying mental disorders such as multiple personality disorder (MPD), or Dissociative identity disorder (DID) and schizophrenia.
According to Psychology Today, MPD or DID is a rare condition wherein someone's identity is divided into two or more distinct personality states. These personalities alternately take control of an individual. People who experience this are usually victims of severe abuse. They also experience intense memory loss.
On the other hand, Schizophrenia, which is not the same as MPD or split personality, is a disorder of the brain that interrupts the human mind's way of functioning, according to SANE Australia. It causes episodes of psychosis or disruptions of a person's perceptions and thoughts that make it hard for them to distinguish between what's real and what is not. It also involves hallucinations and delusions.
"So many scenes I have to go from broken-down Jean — that's when she's most susceptible to Phoenix infiltrating her — to this confident, arrogant, judgmental character within milliseconds," Turner told EW. Click the link to see the rest of the photos.
2. The new 'X-Men' film has a longer post-production period.
"Dark Phoenix," which was written, produced and directed by Simon Kinberg, took about a year in post-production, which is longer than the usual period for films. "I wanted the post time to deliver on the nuance of the visual effects, not just the scale of them," Kinberg explained. "That takes time," he added.
3. The X-Men will be seen travelling in space using the X-Jet.
One of the photos from EW shows a concept art of the X-Jet venturing into space. The actual scene involves the X-Men going on a rescue mission in space. A solar flare will hit the X-Jet and Jean will be forced to use her power to save them. Unfortunately, by doing so, she will unleash the Dark Phoenix.
4. James McAvoy, Jennifer Lawrence and Jessica Chastain will appear in 'X-Men: Dark Phoenix.'
Another "X men Dark Phoenix" set photo shows Cyclops (Tye Sheridan), Charles (McAvoy), Storm (Alexandra Shipp) and Nightcrawler (Kodi Smit-McPhee) in dark mourning clothes while holding black umbrellas (because it's raining in the scene). It appears as if they are attending a funeral. Plus, watch out for Oscar winner Jennifer Lawrence's Mystique, who has a new look. She now sports a red bob. Speaking of Lawrence, Kinberg also revealed that it was her who really wanted him to direct the movie. "I give her credit or blame depending on how it goes," Kinberg said.
Aside from McAvoy, Lawrence, Sheridan, Shipp and Smit-McPhee, Jessica Chastain ("Zero Dark Thirty," "Interstellar," "The Martian" and "Molly's Game") will also be seen in "Dark Phoenix." She plays the villain in the film who will manipulate Phoenix for her own plan. Like Mystique, she's a shapeshifter. However, their difference is that while Mystique is a human mutant, Chastain's character is an alien.
The other "X-Men: Dark Phoenix" cast members are Michael Fassbender (Erik Lehnsherr / Magneto), Nicholas Hoult (Henry "Hank" McCoy / Beast), Evan Peters (Peter Maximoff / Quicksilver) and Olivia Munn (Betsy Braddock / Psylocke). It is set in 1992, with the events in the film happening 10 years after the things that transpired in 2016's "X-Men: Apocalypse." Stay tuned for more "X-Men: Dark Phoenix" movie updates and spoilers.
MEET IBT NEWS FROM BELOW CHANNELS