'Winds of Winter' will have Dothraki dialogues, language expert confirms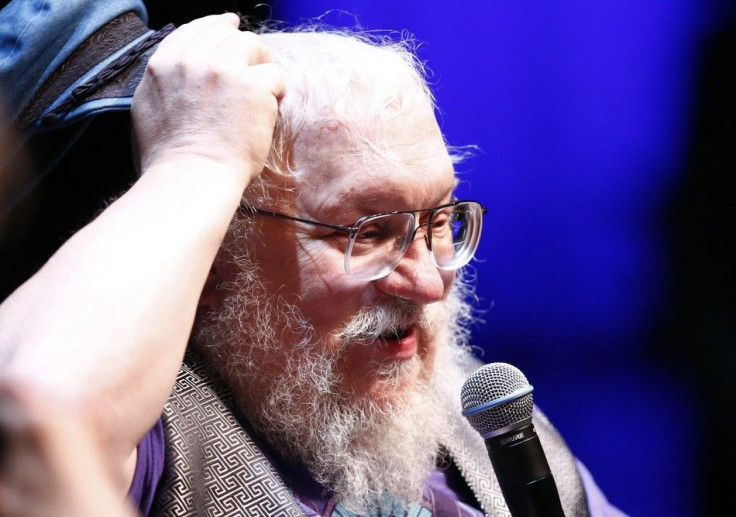 It may be time to brush-up on some Dothraki, as fans wait for the release of "Winds of Winter." David J. Peterson, the language expert who was involved in the creation of the Dothraki language, has confirmed that he helped author George R.R. Martin translate some words into the fictitious language for the book.
In an interaction with the fans on Reddit, Peterson confirmed that he has indeed helped Martin translate some words into Dothraki for his next book in "A Song of Ice and Fire" book series. The language expert, however, revealed that the author may be angry with him for letting this slip and may now change the words he had given the author, just to "punish" him.
The author also revealed that Martin has not approached him to help translate words in any other fictitious languages from Westeros. So, exotic languages from the Summer Islands or Yi Ti were not translated by Peterson, although he considers it to be "cool" if he were asked to help.
The question on Dothraki becomes relevant now, as the main character Daenerys Targaryen was last seen close to a Dothraki horde. The Khaleesi was alone at the time and is expected to be in some danger in "Winds of Winter." The fans have been waiting for a long time for the character to assemble her troops and travel to Westeros.
Apart from working on the book, Peterson also consults for the "Game of Thrones" TV series as a language expert. He also works for the TV series "The 100" and "The Shannara Chronicles." He has studied Latin, German, Arabic, Russian, French, Esperanto, Middle Egyptian, Hawaiian, Turkish, ASL, Moro, Swahili, Siglitun/Uummarmiut, Akkadian, Attic Greek, Modern Greek, Hindi, Japanese and Finnish.
Meanwhile, Martin has not announced a release date for "Winds of Winter." He had previously wanted to have the book ready before the premiere episode of "Game of Thrones" Season 6, but that is no longer possible.
MEET IBT NEWS FROM BELOW CHANNELS