'Winds of Winter' theory and spoilers: Blood magic and Kraken in the upcoming naval battle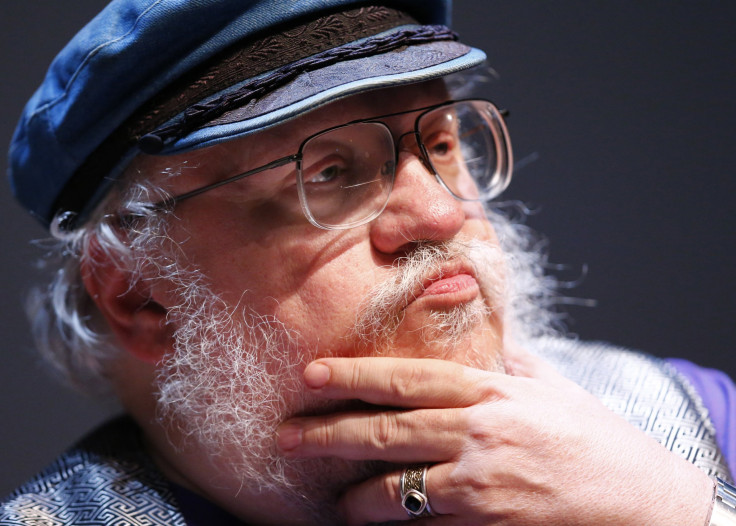 Dragons may not be the only magical creatures in the fictitious world that George RR Martin has created in "A Song of Ice and Fire." There are two major naval battles coming up in "Winds of Winter," and one of them may introduce the Kraken. The creature could be summoned by blood magic, and there is already some foreshadowing by the author, teasing its arrival. The following article contains spoilers.
Fans of the franchise who have read the sample chapters of the upcoming book by Martin know that the novel will begin with at least two major battles. With Euron Greyjoy joining the game for the Iron Throne, and Daenerys preparing to make her move after the problem with the Dothraki and the Sons of the Harpy are resolved, war will once again engulf Westeros.
In a theory posted on Reddit, a fan suggests that in the naval battle against the Redwyne fleet, Euron will use blood magic to summon a Kraken to come to his aid and defeat his enemies. The fan points out that there has been some talk about the character being able to control the wind while onboard his ship Silence.
The true extent of Euron's powers may be revealed in "Winds of Winter." Commenting on the theory, another fan said that there has been a lot foreshadowing of a Kraken appearing soon. In the Arianne and Barristan sample chapters there is mention of the mythical creature taking down ships so seeing it in an actual battle seems probable now.
It is also important to consider the vision that showed Euron turn into a Kraken. The character is emerging as the new big villain in the book series who is preparing to either win the support of Daenerys or destroy her.
Aeron's storyline also needs an interesting conclusion. The fan suggests that the character may spend his last moments praying for the Drowned God to help, but instead he could see Euron destroy his enemies with a Kraken or a storm. Thus ending his story in a tragedy. It should be noted that the Storm God is the enemy of the Drowned God.
Martin is still working on "Winds of Winter," and a release date is nowhere in sight. The author has repeatedly said that he is close to finishing, and he hopes to have the book out by the end of this year. However, at the moment it seems the HBO TV series may spoil more storylines and events from the books.
MEET IBT NEWS FROM BELOW CHANNELS