'Winds of Winter' theory: This medieval quote may reveal the end George RR Martin has in mind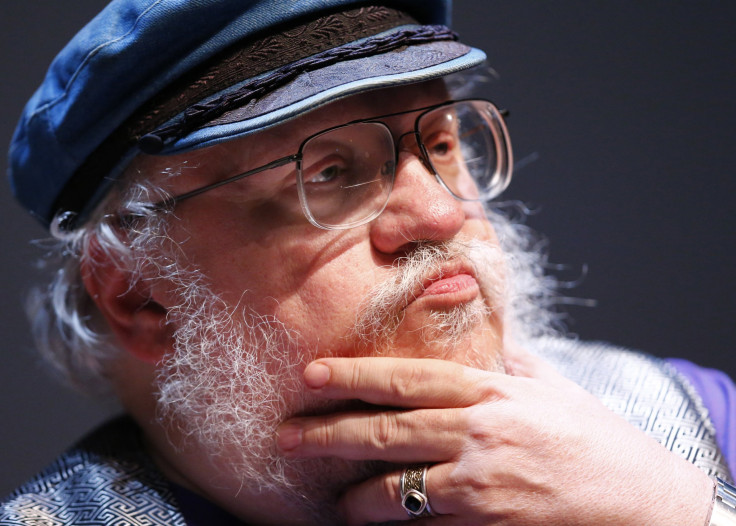 Westeros is expected to be covered in snow in "Winds of Winter," as the season will finally change in the book series. This will enable a White Walker invasion that may send death and destruction everywhere. According to a new fan theory, a medieval quote about the Black Plague may reveal the end that author George RR Martin has on his mind. The following article contains minor spoilers.
A quote by Barbara Tuchman from 1978 has been posted on Reddit. It is about the Black Plague, a pandemic that killed millions in the medieval era. The quote attempts to examine the reason behind this devastation. Was it God's wrath? A punishment? Or perhaps it was a lesson for humanity. Another possibility was that God had nothing to do with it.
No matter what the cause, there was an undeniable consequence of the Black Death. The deaths and suffering forced the people to think differently. The event forced the people to transform the society into a more modern form. The feudal system, which sustained through cheap slave labour, gave way to the industrial revolution, where capital and machines played a more important role.
The deaths witnessed during the Black Plague are something that can be expected in "Winds of Winter." The war among the various Houses has already ravaged the land and the people, with food shortages, and poverty stricken people migrating to the cities.
Now, with the onset of winter, which is expected to be a long and cold this time, there could be a lot of deaths due to starvation. On top of this, the White Walker invasion is expected to begin, threatening to wipe out human life from Westeros.
In case the people of Westeros band together and somehow manage to defeat the Night's King and his forces, the death and devastation is sure to lead to a profound transformation of the way the country is governed. The Houses of the realm have so far focussed mainly on the accumulation of wealth, lands and power. But the welfare of the people is neglected.
Is the transformation of society from the feudal system to a more modern economic and political system the ultimate aim that Martin has on his mind? The author has been inspired by actual historical events while writing "A Song of Ice and fire." The next book, "Winds of Winter," will give the fans some hints about the kind of ending he is planning.
MEET IBT NEWS FROM BELOW CHANNELS