'Winds of Winter': Fans suspect the book is finished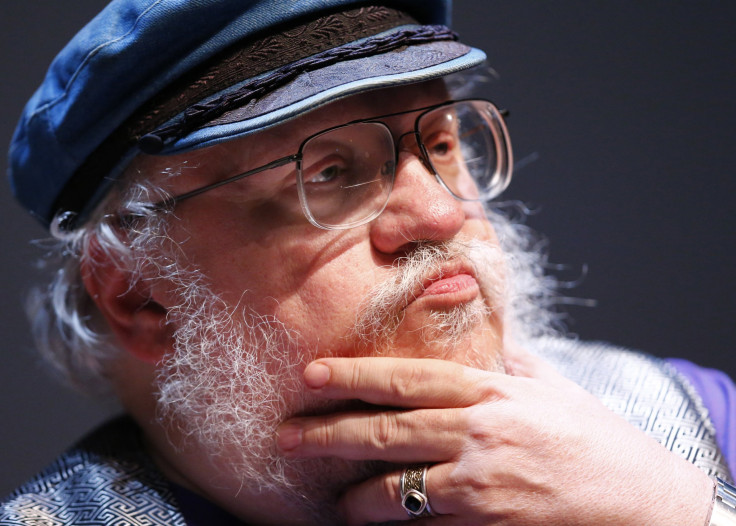 Has George RR Martin finished "Winds of Winter" already? Some fans believe so. The author hasn't been mentioning his current locations in blog posts lately, and some of his followers see this as a sign that he may have been meeting with his editors to finalise the book and its release date.
In a post on Reddit, a reader pointed out that Martin has recently set his location to "That would be telling" and "Hidden fortress" on his blog. Why is his current location being treated as a spoiler? Maybe because it is indeed a spoiler that may reveal his meeting with editors in New York, and that giving his location will let the cat out of the bag too early.
Martin had previously announced that he will be taking a break from blogging and social media to focus on completing his pending projects. Apart from the next book in "A Song of Ice and Fire," the author is also working on his series "Wild Cards" and "Dunk and Egg." He is also part of some shows based on his books, like the upcoming "Nightflyers" TV series.
Commenting on the post, fans expressed doubts about Martin having completed the book. Many said that they would prefer to read more "Dunk and Egg" stories rather than "Winds of Winter," adding that the novellas have a better chance of being completed than "A Song of Ice and Fire."
After "Winds of Winter," Martin still has to write the final novel in the series that is tentatively titled "A Dream of Spring." However, the fact that the author takes years to complete each new novel in "A Song of Ice and Fire," not to mention his additional commitments to other projects, there are concerns that the series will remain incomplete in the end.
MEET IBT NEWS FROM BELOW CHANNELS