Why Kate Middleton did not wear black at the BAFTAs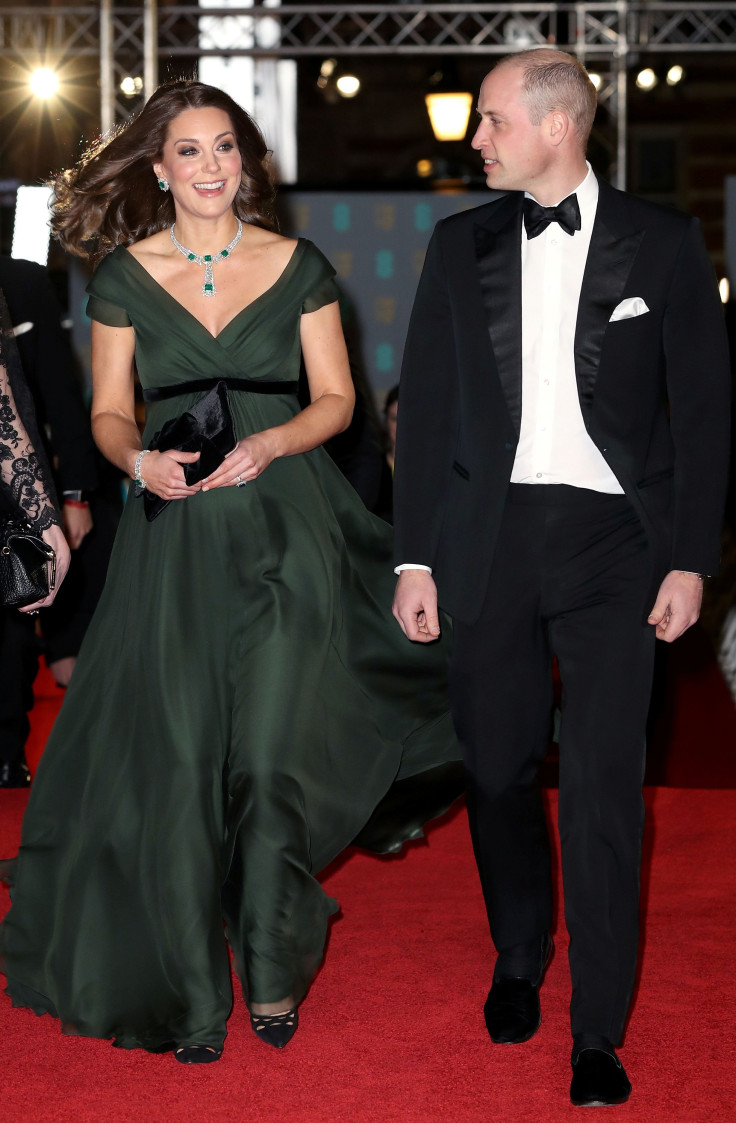 Kate Middleton has coped criticisms on social media after appearing at the BAFTAs in a dark green dress when most of the women were wearing black. The Duchess of Cambridge, who attended the British Academy of Film and Television Arts on Sunday with husband Prince William, did not follow the unofficial dress code for the night, which was in support of the Time's Up movement.
The pregnant mother of two had worn a floor-length Jenny Packham gown in olive green colour with black waistband instead of a predominantly black attire as many stars had, including Angelina Jolie, Margot Robbie, Saoirse Ronan, Natalie Dormer and Jennifer Lawrence. Her choice of attire did not go unnoticed by social media, which was anticipating if she would appear in solidarity with the stars.
But members of the British royal family are discouraged to take a political stance on any issue. Perhaps that's why Kate opted for a subdued colour to wear at the BAFTAs instead. As Mirror notes, the dark green could be a nod to the suffragettes, who used to wear the colour to represent hope. The black waistband could also be her way of giving nod to the cause without fully integrating herself into it.
Time's Up is a movement founded by Hollywood celebrities in support of the #MeToo movement, which demonstrates the widespread prevalence of sexual assault and harassment. Time's Up raises fund for the legal defence of lower-income women, men and LGBT members who have exposed the harassment they suffered from.
Although it is not aligned with any political party, it is still a hot public issue that the royals tend to comment or take side on. However, for some social media users, that still didn't excuse Kate from not participating.
As Kate's defenders wrote, if she had worn black to the event, it would be seen as a political statement, which is strictly against royal protocol. And even if she wore black in previous events, wearing the colour at the BAFTAs, where stars consciously picked the colour to support a movement, would be showing political preferences. Her choice of a dark hue for a gown also apparently spoke more volume than if she wore an obvious black.
MEET IBT NEWS FROM BELOW CHANNELS