'The Walking Dead' season 9: Negan has changed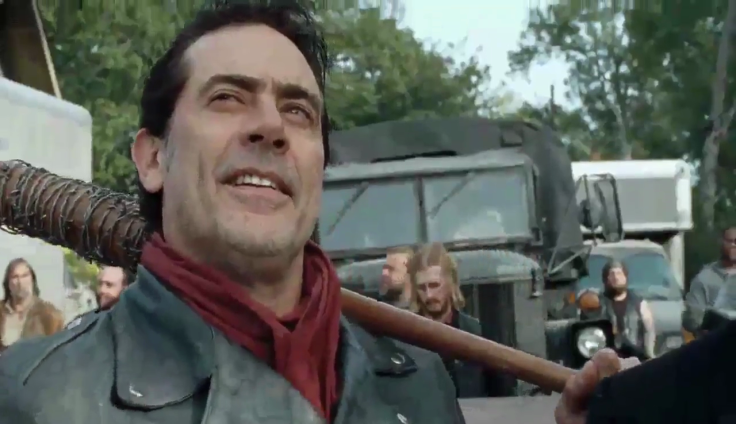 Negan (Jeffrey Dean Morgan) will be a changed man in "The Walking Dead" season 9. In a recent interview, cast members Morgan and Andrew Lincoln (Rick Grimes) teased how things are different on the show after the two year time jump, and how the actors are responding to the eventual exit of Lincoln.
A lot has changed since Negan had his throat slit in the season 8 finale. In an interview with ComicBook.com Lincoln teased that the fans are going to see a "new Negan" on the show this year.
Morgan explained that there's been a "flip flop" with his character. "Rick Grimes is maybe enjoying his Negan time more than ever. It's been a lot of fun," Morgan said.
After getting his throat slit, Negan will be put in a prison that was previously built by Morgan Jones (Lennie James). The character will have a lot of time to think about all the things that have happened, and about his current situation. He will also get to spend time talking with Rick from time to time.
Morgan is happy about the changes in his character. The actor said that he felt Negan was "stuck in a rut" for some time on the show, and it is important for the character to move forward. "I think, be careful what you wish for, because now there is a different side of Negan that is front and center," Morgan said.
Negan is able to see the changes in his personality, and according to Morgan the character will have a hard time accepting what he sees in himself.
Lincoln complemented Morgan on his performance, and Morgan in turn said that all the cast members stepped up this year because Lincoln is leaving the show in season 9. With Rick's exit confirmed, it remains to be seen how it will happen on the show.
MEET IBT NEWS FROM BELOW CHANNELS