'The Walking Dead' season 9: Andrew Lincoln will be in UK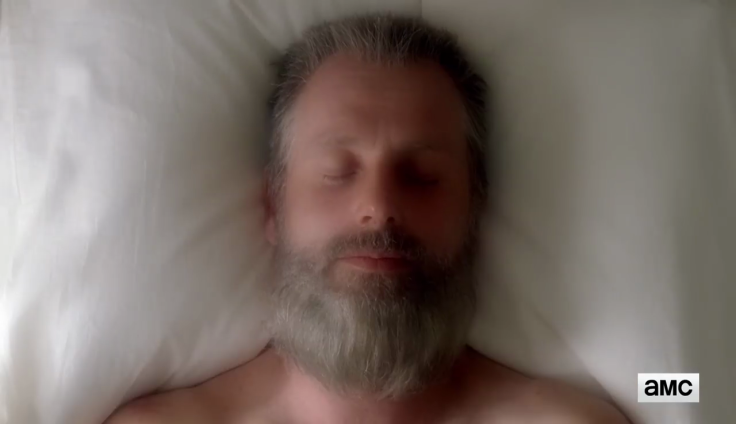 "The Walking Dead" season 9 will be the last for Andrew Lincoln (Rick Grimes). The actor will not only be leaving the show, but also the US. In a recent interview he confirmed that the reason for his exit is that he wants to spend more time with his family.
Lincoln's exit will be the biggest shocking moment on the show. He is the lead, and has been at the heart of all the action right from the very beginning. In an interview with EntertainmentWeekly, the actor has confirmed that he will be leaving the show in one of the episodes in the next season.
"Completing the show was like releasing air finally," Lincoln said. The actor said that it was "very satisfying" to wrap up his work for the show, especially the last two episodes that he is in. However, the actor felt the gravity of his exit only when he met the fans after a panel discussion, and he appears to have become emotional during those interactions.
Lincoln appreciates all the love that the fans have showered on him over the years. The actor explained that the reason for his exit is that he wants to spend time with his family, which is in the UK.
"I have two young children, and I live in a different country, and they become less portable as they get older," Lincoln said. "It was that simple. It was time for me to come home."
Teasing the plot of the next season, Lincoln said that the world has deteriorated further. They no longer have fuel for their cars and they have run out of bullets too. On top of that, food is scarce.
The Hilltop is the main source of food. In order to survive they have to trade between the different communities. Just as they try to make things work they encounter a new group. They maintain a fragile peace, but they will find it difficult to maintain this peace after Rick is gone.
MEET IBT NEWS FROM BELOW CHANNELS