'The Walking Dead' season 8: Zombies come into war plan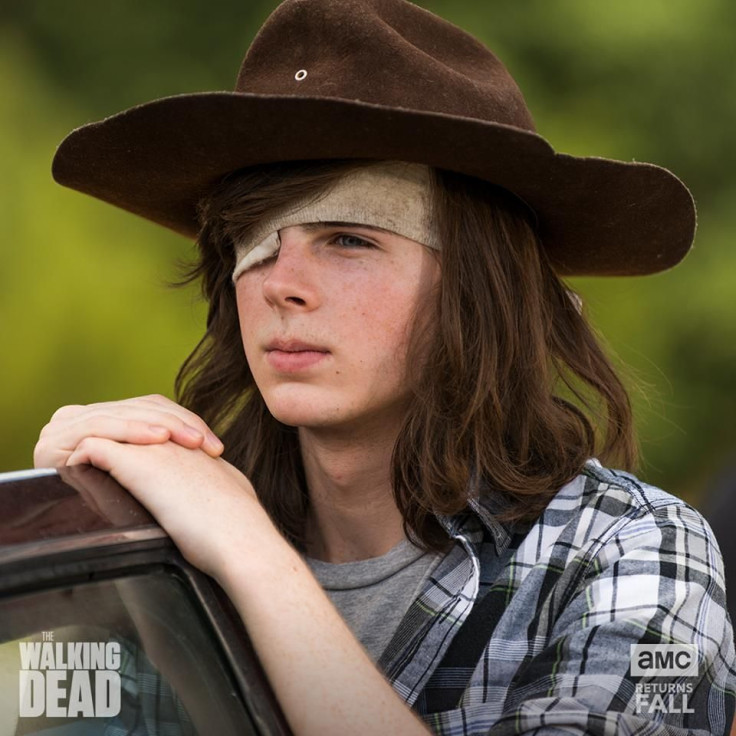 A new sneak peek video and behind-the-scenes pictures of "The Walking Dead" season 8 premiere episode have surfaced online. The scene shows the heroes using a zombie horde against the Saviors, and Daryl (Norman Reedus) and Carol (Melissa McBride) sharing a tender moment together.
A scene from next episode posted on YouTube shows Morgan Jones (Lennie James) creating enough stimulus to gather a zombie horde. It isn't clear where they will lead the Walkers to, but the strategy may come in handy dealing with the Saviors.
Daryl and Carol hug in this scene. The two characters have become close over the years, having been through a lot. But this may be the biggest challenge they must face together. Will this love story end in tragedy as well?
As both sides make plans to fight the coming war, there are sure to be doubts on either side. Negan (Jeffrey Dean Morgan) has built his force through fear, so the loyalty of his soldiers is questionable. As far as Rick (Andrew Lincoln) and his friends are concerned, they have just built an alliance, and many of the people in this alliance are used to working for the Saviors over the years rather than fight. The buildup to the eventual clash will be interesting.
More behind-the-scenes pictures of the premiere episode have been posted on SkyBound. The pictures appear to tease a meeting between Negan and Rick before the battle starts. Will Negan give Rick one last warning and attempt to turn him around? The other interesting aspect to note is the increasing importance of Maggie (Lauran Cohan) as a leader in the group.
"The Walking Dead" season 8 episode 1 will air on Oct. 22. According to the synopsis of the episode, Rick and his team will bring the fight to Negan.
Credit: Greg Nicotero/ Instagram
MEET IBT NEWS FROM BELOW CHANNELS