'The Walking Dead' season 8 episode 5 preview: Negan's back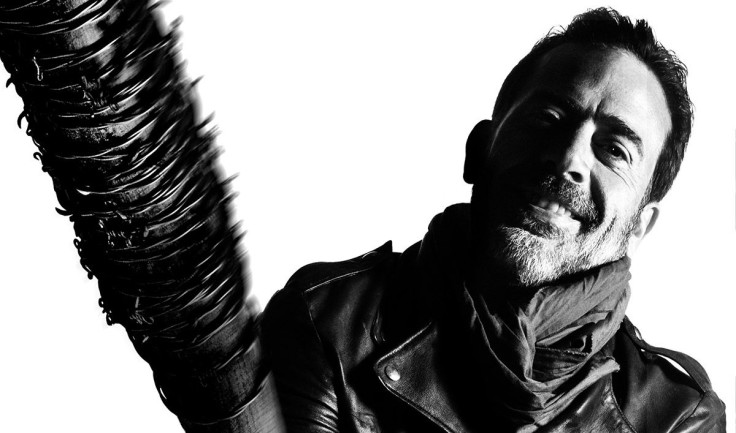 Negan (Jeffrey Dean Morgan) will finally be back in episode 5 of "The Walking Dead" season 8. A preview video and sneak peek show the Saviors attempting to find the traitor amongst them and fight off Rick's (Andrew Lincoln) army. There's going to be a lot more blood before the war comes to an end.
An extended trailer of next episode posted on YouTube shows Negan still trapped in a room with Father Gabriel (Seth Gilliam), surrounded by blood-thirsty zombies. They will first fight, then chat about the events outside. Negan will be of the opinion that lot of people will die because he's not there to stop it.
Back at the Saviors' headquarters, the leaders try to assess the damage. They suspect there is a traitor amongst them that made all this possible. In Negan's absence, Simon will take charge and attempt to solve the problem. Eugene (Josh McDermitt) and Dwight (Austin Amelio) are the prime suspects. Dwight is particularly concerned about his fight, and he can be seen discussing their plan with someone in the preview video.
A sneak peek posted on YouTube shows Eugene and Dwight joining forces to stay alive. Will the two characters help Rick again?
Meanwhile, the heroes will stick to their plan and continue their relentless attacks. The trailer shows Daryl telling Rick that they have to see through their plan and win. Another video shows the opening scene of next episode. This appears to be a flashback of both Gabriel and Gregory (Xander Berkeley).
"The Walking Dead" season 8 episode 5 is titled "The Big Scary U." According to the plot synopsis the episode will show the lives of the Saviors and Negan, as the war continues.
MEET IBT NEWS FROM BELOW CHANNELS