'The Walking Dead' season 7, episode 15 preview, spoilers: The ultimate pregame before the All Out War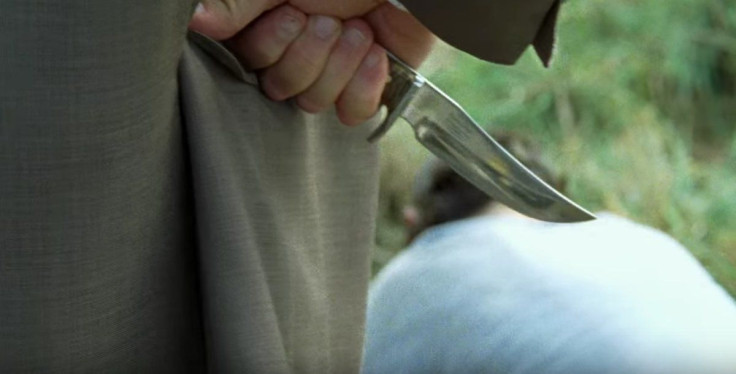 "The Walking Dead" season 7 episode 15 is the ultimate pregame before the All Out War. "Something They Need" promises to be intense based on its trailer, which shows a slew of interesting sequences that hint on what the finale should offer.
Spoiler alert: This preview contains plot details about "The Walking Dead" season 7. The season premiered Oct. 20. The series is available for Australian viewers to watch on Foxtel every Monday, 1:30 p.m. and 7:30 p.m.
The preview for "Something They Need" shows Daryl (Norman Reedus) riding his motorcycle alongside Rick (Andrew Lincoln) and Michonne (Danai Gurira), who are both in their RV. But they're not the only ones that are on the move, as Gabriel (Seth Gilliam) and Aaron (Ross Marquand) follow suit in a van right behind them.
The group can then be seen striding along a forest, with Tara (Alanna Masterson) at the front, as they presumably head towards Oceanside. Rick's voice can be heard in the background telling somebody to "watch for the signal" as they make their way.
Jesus (Tom Payne) and Gabriel are seen passing through a pond, followed by the exchange of troubled glances by Eric (Jordan Woods-Robinson) and Aaron. Carl (Chandler Riggs) and Enid (Katelyn Nacon) do the same, with Rick's son shortly giving out a reassuring nod.
A group of six – including rowers Michonne and Rick – ride a boat, with Eric and Aaron at the front and on the lookout. Michonne can be heard asking Rick what time the clock starts. "As soon as she's there," answers Rick, who could be referring to Tara.
It's the other way around during the next sequence as Rick asks Michonne if she's doing good up in a tree. "I'm good enough," she replies. A large explosion at Oceanside follows, as its inhabitants make a run for it.
"This could be the beginning," a seemingly weary Negan (Jeffrey Dean Morgan) then utters as he stares at an unseen object or person. Meanwhile, at the Hilltop, Gregory (Xander Berkeley) asks Maggie (Lauren Cohan) why she's still there and where her friends are. He can be seen brandishing a knife behind him while an unsuspecting Maggie is preoccupied with gardening.
A number of walkers tread along the forest as Michonne fires her rifle from above a tree. This is followed by Gregory intensely looking himself in a mirror. The last shot features Enid and Jesus pacing and looking anxious, with Rick and Tara right behind them.
The sneak peek also shows Gregory trying to convince Maggie about having a "united front." It remains to be seen if the Hilltop leader is actually being sincere, though.
WATCH: "The Walking Dead" season 7 episode 15 preview: "Something They Need"
RELATED STORIES:
MEET IBT NEWS FROM BELOW CHANNELS