Volta V: The wooden gaming PC that's fully customisable and upgradable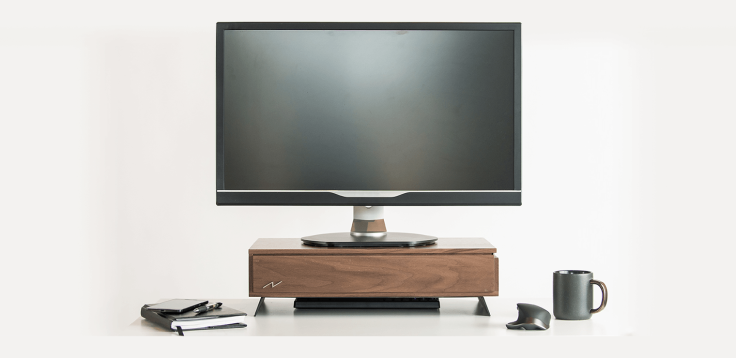 A computer is rarely called furniture, if at all. It's also usually not wooden, which is why the Volta V is one unique device. The desktop is covered in wood and can be unmistakably referred to as furniture. Best of all, it's a gaming PC.
Volta V is the first ever commercially-manufactured handcrafted wooden computer. Its unibody frame, which can either be bamboo or walnut, is made from US-grown and selectively cut trees. Standing only 5.5 inches tall, the Volta V looks like an exquisite hardwood jewellery box when it's not in use.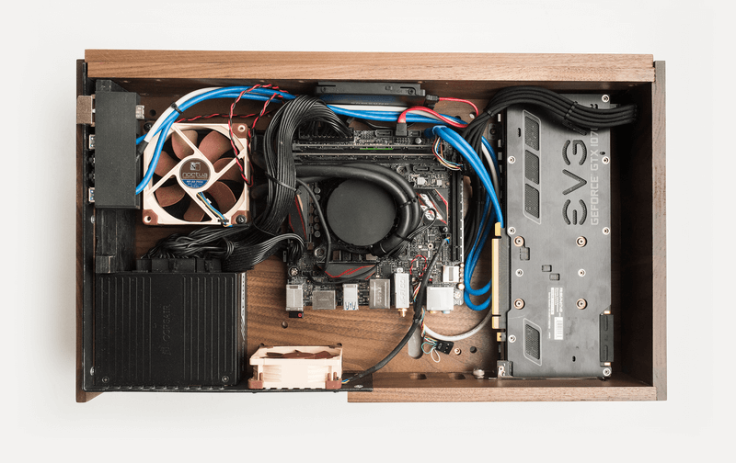 Inside, the Volta V can be customised to the buyer's preference, but pre-configured sets are readily available. The most basic setup called the Volta V-Z170 features two 120 mm black mesh dust filters, an Asus Z170I Pro Gaming motherboard, a Corsair SF600 600 W 80 Plus Gold power supply, an Intel Core i5-7400 3.0 GHz 6 MB quad-core processor, an Asetek 545LC compact liquid cooler, 8 GB DDR4 2,400 MHz RAM, an Nvidia GeForce GTX 1050 2 GB graphics card and a Samsung 850 Evo 250 GB SSD. The Volta V-Z170 carries a US$1,999 (AU$2,605) price tag.
Of course, unlocked and overclocked sets are also possible. Configurations that include an AsRock X99E-ITX/ac motherboard, an overclocked Intel Core i7 6950X 10-Core chipset, 32 GB DDR4 2,400 MHz RAM, an Nvidia Quadro P6000 Professional 24 GB video card, a Samsung 960 Pro M.2 2 TB primary SSD and a Samsung 850 Pro 2 TB secondary SSD can amount to as much as US$12,200 (AU$15,900). Every Volta V comes with a lifetime service guarantee and tech support.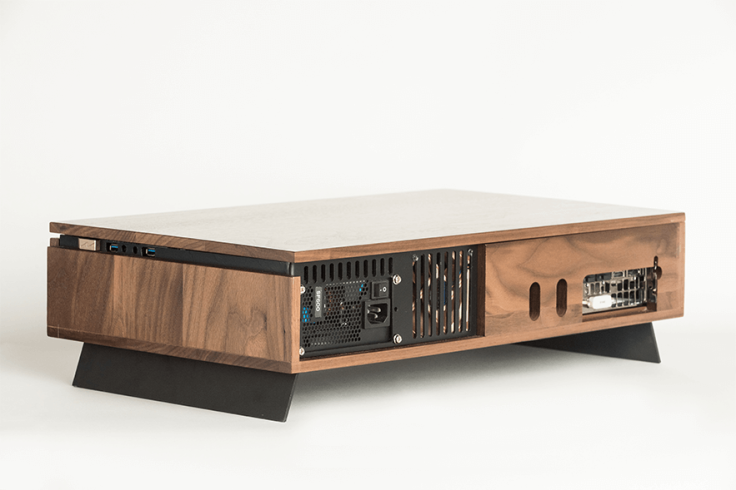 Its builder, Computer Direct Outlet, has been in the business since 1998. The company has an "upgrade, not replace" policy and believes that computers should be able to last longer and be more useful through good design and pro-active maintenance. That guiding principle has led them to crafting the Volta V.
"Since most computers are designed to last only a couple of years, Americans throw away more than 9.4 million tons of e-waste each year," explains Computer Direct Outlet. "We think the first step to a solution is to design a computer that will be useful and stylish for a long time, built with modular parts that can be upgraded for years."
The Volta V is now available for pre-order. First orders of the wooden gaming PC ship March of this year.
RELATED STORIES:
8Pack OrionX: $39,000 computer is the Koenigsegg CCXR Trevita of gaming PCs
NES Classic Edition (Nintendo Mini) with over 700 games now possible with new mod [VIDEO]
MEET IBT NEWS FROM BELOW CHANNELS