'The Voice Thailand' contestant singing 'Dragon Ball Z' theme video goes viral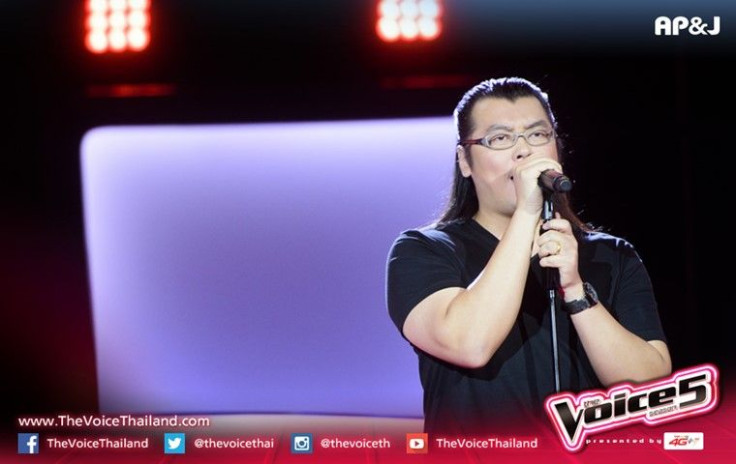 A male contestant's performance of the theme from widely popular Japanese anime series "Dragon Ball Z" in the blind auditions of "The Voice Thailand" has gone viral, closing in on 4 million views in just three days.
Watch "The Voice Thailand" contestant nail Dragon Ball Z theme
Ditthawat Chaikaewruchikorn blew minds Sunday with his rendition of the Japanese anime theme song entitled "Cha-La Head-Cha-La." It was the show's fifth blind audition episode of season 5.
Saharat Sangkhapricha, one of the show's four coaches, pushed his button to turn his chair just 15 seconds after the accompanying music started playing and before the singer could finish the first line of the song.
Another coach, hip-hop artist Joey Boy, was seen singing along. Midway through the performance, the crowd joined in as well. It wasn't long until the other three coaches -- Namchok Natanrom, Thanida Dhammawimol and Joey Boy -- all pushed their buttons and turn their chairs.
Chaikaewruchikorn ended up being the only four chair-turner of the entire episode. After the performance, he playfully acted out the "Kamehameha" gesture, "Dragon Ball Z" lead character Son Goku's signature power move.
Impressed that he sang the song in Japanese, the coaches wanted to know if the four chair-turner could do other anime themes. Natanrom specifically requested for Chaikaewruchikorn to sing "Doraemon no Uta."
The contestant was hesitant at first, but obliged when Sangkhapricha started singing the first part of the song. Chaikaewruchikorn delivered the song spontaneously as the delighted audience members sang along with him.
He then performed another anime related song called "Pegasus Fantasy," which was originally recorded by Japanese metal band Make-Up and is the opening theme of the "Saint Seiya" series. The performance was just as remarkable as the first.
After careful consideration, Chaikaewruchikorn ultimately chose Joey Boy as his coach.
The fifth season of "The Voice Thailand" premiered Sept. 11 on Channel 3 Original (Thailand).
MEET IBT NEWS FROM BELOW CHANNELS