'Vikings' season 5: The biggest sacrifice yet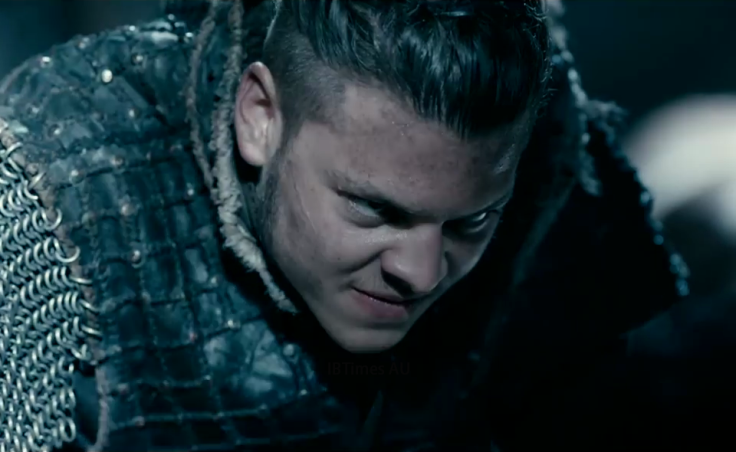 The trailer for the next half of "Vikings" season 5 has been released. The video teases huge battle sequences and the biggest sacrifice to the gods yet. Mad with success, Ivar (Alex Høgh Andersen) will get some crazy war paint.
Even though Lagertha (Katheryn Winnick) appears to be thoroughly beaten, the war is not over yet. The Seer (John Kavanagh) confirms that more blood will be shed, and the full effect of Ragnar's (Travis Fimmel) death is yet to be felt.
"We are all going into the dark," The Seer says in the trailer (see below). Will the war between brothers continue even after Ivar takes Kattegat?
Rollo (Clive Standen) will finally be back in the next part of season 5. His explicit instructions were not to kill Bjorn (Alexander Ludwig). Ivar's brother Ubbe (Jordan Patrick Smith) is also alive at the moment, and the Seer has predicted that he will be king one day.
It is not clear where Ubbe will rule or where Bjorn will go. But no matter where they end up, they will continue to fight for the legacy of Ragnar and oppose Ivar. Will this rivalry of brothers end only till one of them remains?
The anger and hatred between the brothers may be intensified if Lagertha is killed by Ivar. In the trailer, Ivar gets extensive war paint on his face, and he is ready to offer Lagertha as a sacrifice to the gods right in front of the people of Kattegat.
The trailer also confirms that Bishop Heahmund (Jonathan Rhys Meyers) is still alive and will continue to play a role in this civil war of the Vikings. The last 10 episodes of season 5 may show the end of this war and a renewed focus on raiding new lands and fighting the Saxons.
Credit: Vikings/Twitter
MEET IBT NEWS FROM BELOW CHANNELS