'Vikings' season 4 episode 20: Showrunner defends Sigurd's death, admits it's against history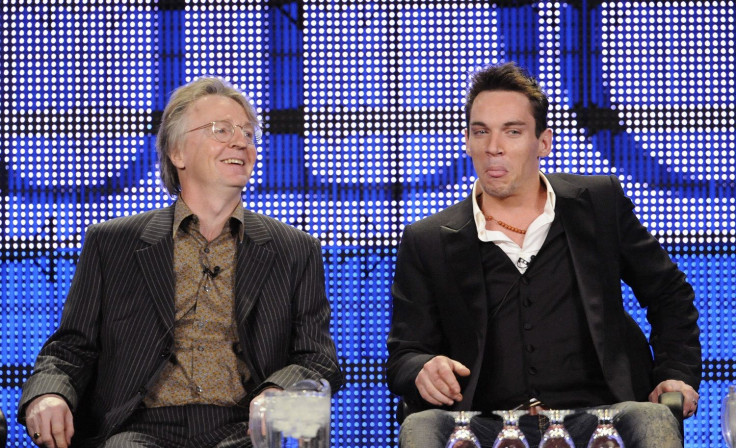 "Vikings" season 4 episode 20 "The Reckoning" has left fans in shock when they saw Sigurd Snake-in-the-Eye (David Lindstrom) dying in the hands of Ivar (Alex Hogh Andersen). A lot of them expressed their disappointment saying what was shown was against history. In reality, Sigurd became the king of several lands including what is now Denmark.
Showrunner Michael Hirst has agreed that Sigurd's death was not exactly according to history. He clarified that "Vikings" is a drama show. However, he tries to stay realistic as well as truthful.
"Obviously it's not a documentary; I'm not saying that actually happened. We know that several of Ragnar's sons perished in various ways — we're not exactly sure how. So as a writer I feel free enough to envisage their ends in different ways and still be realistic," the showrunner said.
He added that in "Vikings" season 4 episode 20, the main point was to remain realistic and truthful, and not accurate. "We cannot be accurate because we don't know. So Ivar killing his brother just seemed like something Ivar would do."
Furthermore, he stated that Ivar is becoming "one of the major forces" in the show. He is unpredictable. "You'll never know what he's going to do next," he told Hollywood Reporter.
In a separate interview, Hirst said that Ivar will regret killing Sigurd. He will be seen weeping at his funeral. "But you'd also totally believe that he could weep afterwards thinking that he's done totally the wrong thing," he told Screener TV.
Going by Ivar's reaction when he threw a battleaxe to hit Sigurd, it seemed that he regretted what he did. He seemed shocked to see Sigurd dying in his hands. Perhaps, he never aimed for it, or perhaps, he just regretted his impulsive reaction.
In the last segment of "Vikings" season 4 episode 20, while Bjorn (Alexander Ludwig) and Floki (Gustaf Skarsgard) leave the great army to fulfil their own purposes, the remaining Lothbrok brother argues to claim power. While Sigurd calls Ivar a mummy's boy, Ivar calls him gay. The argument heats up and angry Ivar throws a battleaxe at him, which hits his stomach and kills him.
"Vikings" season 4 episode 20 aired in the US on Feb. 1 at 9 p.m. ET. The show aired in Australia SBS One at 8:30 p.m.
Read related: 'Vikings' season 4 episode 20 recap: Ecbert commits suicide, Ivar attacks Sigurd and more
MEET IBT NEWS FROM BELOW CHANNELS