'The Vampire Diaries' Season 7, episode 6 spoilers: Stefan and Damon's revenge plan, Lily's dinner party for Julian [WATCH]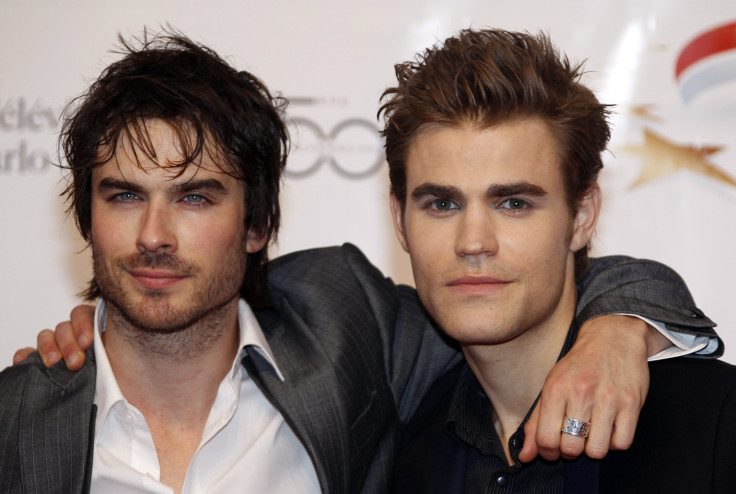 Lily Salvatore (Annie Wersching) will continue to bring trouble to Mystic Falls and her sons, Stefan (Paul Wesley) and Damon (Ian Somerhalder), in "The Vampire Diaries" Season 7, episode 6. Revenge will be the Salvatore brothers' main goal in the next "The Vampire Diaries" Season 7 episode aptly titled "Best Served Cold" after finding out what their mother and her vampire lover Julian (Todd Lasance) did to the people they care about.
Spoiler Alert: This feature contains major "The Vampire Diaries" Season 7 spoilers.
The synopsis of "The Vampire Diaries" Season 7, episode 6 in a Hollywood Hills report teases that Lily is going to host a dinner party to introduce Julian to her sons, Stefan and Damon. In the previous episode titled "Live Through This," Lily has brought Julian back from the dead with the use of the Phoenix stone and the help of Heretics Mary Louise (Teressa Liane), Nora (Scarlett Byrne) and Beau (Jaiden Kane).
The new episode's synopsis further teased that the Salvatore brothers will come face-to-face with the man that their Ripper mother is madly in-love with. Stefan and Damon both swore revenge in the previous episode and Julian is their main target.
Damon has found out from Heretic Valerie (Elizabeth Blackmore) in "The Vampire Diaries" Season 7, episode 5 that Lily is the mastermind behind the linking spell that Kai Parker (Chris Wood) placed on Elena Gilbert (Nina Dobrev) to Bonnie Bennett (Kat Graham). To get back at Lily for what she did, Damon will target Julian because he knows that it will break his mother's heart.
As for Stefan, the younger Salvatore vampire wants to kill Julian after finding out the horrible thing that he did to his first love Valerie and their unborn child. However, the synopsis of "The Vampire Diaries" Season 7, episode 6 revealed that Stefan and Damon will be at odds with each other when the brothers realise that they have conflicting views on how to deal with Julian's arrival.
Meanwhile, another agenda in Lily's dinner party is to declare peace between her Heretics family and the residents of Mystic Falls. The episode synopsis further teased that Bonnie and Matt Donovan (Zach Roerig) will come across a strange mystery that involves a couple of unsuspecting Mystic Falls residents at Lily's dinner party.
Lastly, another devastating revelation, which most likely involves the Phoenix stone and the unknown vampire inhabiting the body of his wife Jo (Jodi Lyn O'Keefe), will cause Alaric Saltzman (Matt Davis) to reach his breaking point. "The Vampire Diaries" Season 7 returns with episode 6 titled "Best Served Cold" on Thursday night, Nov. 12, at 8/7c on the CW Network.
Watch "The Vampire Diaries 7x06 Promo 'Best Served Cold' (HD)" promo:
Source: YouTube/Television Promos
Contact the writer at feedback@ibtimes.com.au, or let us know what you think below.
MEET IBT NEWS FROM BELOW CHANNELS