US girl, 10, charged with death of 6-month-old baby in day care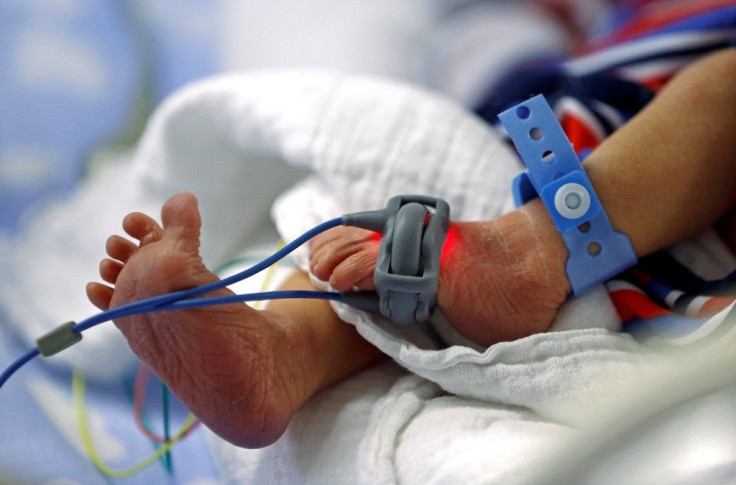 A 10-year-old girl in the US has been charged with the death of a 6-month-old boy. The girl from Wisconsin was led into Chippewa Country Circuit Court in handcuffs on Monday.
The girl sobbed throughout her 10-minute bond hearing in court. Judge James Isaacson ordered her held on a US$50,000 (AU$69,000) cash bond. She remains unnamed in the media because her case will likely be referred to juvenile court. Wisconsin law states that first-degree homicide charges must be brought to adult court first if the accused is 10 years old or older.
As the Star Tribune reports, police responded to an emergency call on Oct. 30 when a 6-month-old baby at a licensed day care centre in Wheatown was found unresponsive and bleeding from the head. The boy was taken to a local hospital and flown to Gillette Children's Hospital in St Paul, Minnesota. He died on Nov. 1.
After questioning one adult and three children who were present during the incident at the day care centre, police settled on the girl as the prime suspect. Chippewa County Sheriff James Kowalczyk said the girl was holding the baby when she dropped him. The baby cried when he hit his head on a footstool. The girl then panicked and stomped on the child's head. A local doctor who examined the baby said that his injuries were not accidental.
The girl had been removed from her home she shared with her parents in September and placed in foster care with the same family who runs the day care centre. It was not revealed why she was placed in the foster home. Her biological parents were with her in court.
MEET IBT NEWS FROM BELOW CHANNELS