Unlikely Club Claims Messi Transfer Already Done Deal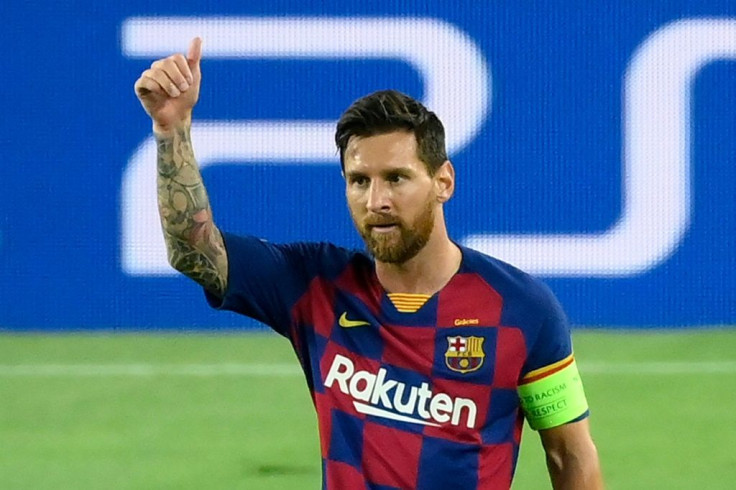 Lionel Messi has yet to announce his future plans, but one club is already claiming to be his next destination.
The soccer world has been alerted after Messi officially became a free agent on Thursday as Barcelona failed to extend his contract. Unsurpisingly, a wide array of big-name clubs such as Manchester City, Paris Saint-Germain and Juventus are now being linked to a transfer swoop for the Argentine.
However, amid the seemingly serious interest from the aforementioned clubs, Uganda Premier League champion Express F.C. jokingly announced that Messi has decided to join its team.
"Express Nation, guess it's about time!" Express F.C. wrote on its official Facebook page alongside an edited image of Messi in its team uniform. "Game recognises game, [Messi] has made up his mind! Apologies F.C. Barcelona."
While Express F.C.'s post stunned most of its fans, it appears that Messi's free agency has become somewhat of a trend on social media at the moment.
Messi's boyhood club in Argentina, Newell's Old Boys, also sent its former player a strong message Thursday via Twitter, writing, "Hi Leo, are you there? In Argentina it is just now July 1 ...(Nothing ventured nothing gained)."
Brazilian side Ibis Sport Club, on the other hand, has made an interesting offer to Messi.
In one of its latest tweets, Ibis posted a set of bizarre terms and conditions for the six-time Ballon d'Or winner that includes a "salary based on productivity," not being allowed to score many goals and swearing "three times in the mirror" that Pele is much better than the late Diego Maradona.
Apart from its seemingly phony and wild proposal, Ibis was also known as "the worst football club in the world," having gone three years and 11 months without a win between 1980 and 1984, a feat that earned the club an entry in the Guinness World Record books.
Meanwhile, Barcelona president Joan Laporta was quick to insist that Messi is keen on staying and that "everything is on the right track."
"We want him [Messi] to stay and Leo wants to stay, everything is on the right track, what's left to sort out is the issue of fair play and we are in the process of finding the best solution for both parties," Laporta told El Transistor.
"I'd like to be able to announce that he is staying but at the moment I cannot do that, because we are in the process of looking for the best solution for both parties," he added.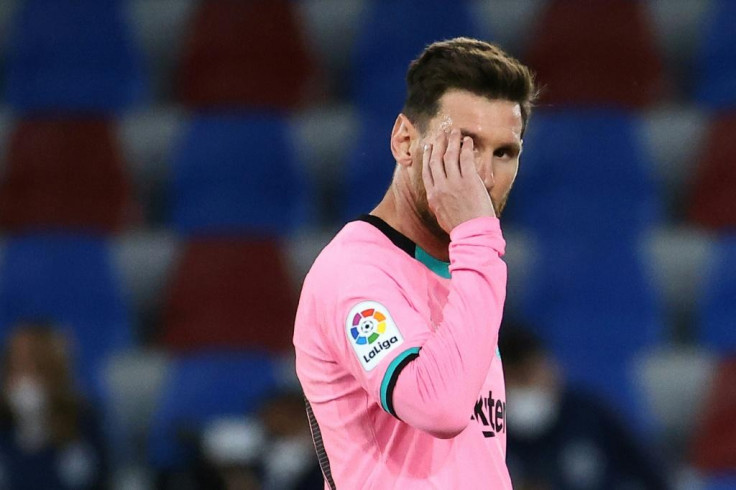 Lionel Messi's current deal with Barcelona is due to expire at the end of the 2020-21 campaign. Photo: AFP / JOSE JORDAN
MEET IBT NEWS FROM BELOW CHANNELS