Twitter To Tag Misleading COVID-19 Tweets From Trump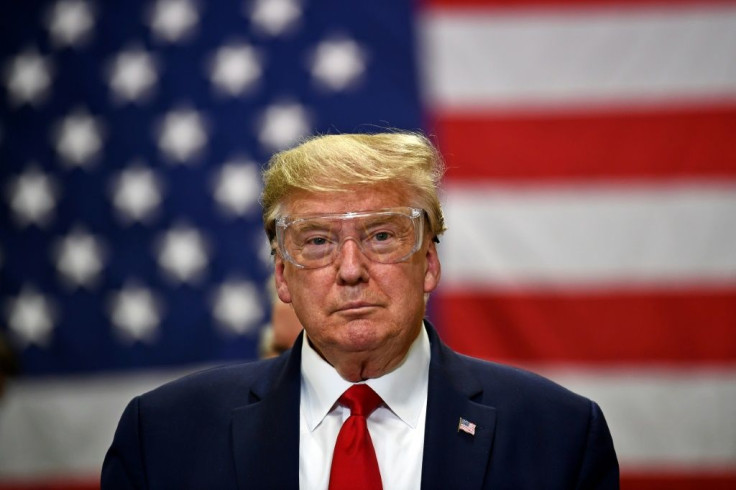 It remains to be seen if Twitter will really tag tweets from President Donald Trump containing disputed or misleading information about COVID-19.
Starting Monday, Twitter said it will use labels and warning messages "to provide additional explanations or clarifications in situations where the risks of harm associated with a Tweet are less severe but where people may still be confused or misled by the content."
Yoel Roth, Twitter's head of site integrity, said Trump will also be subject to these rules. "These labels will apply to anyone sharing misleading information that meets the requirements of our policy, including world leaders," tweeted Roth Monday, a day when the U.S. reported 1.39 million cases of COVID-19 and 81,795 deaths, according to Worldometer.
Roth responded to a question about how the policy will apply to Trump and other elected officials. In March, Twitter announced it would do so and, on Monday, said it will start doing so.
Between then and now, however, Twitter has had to fight-off a relentless flood of fake news about the coronavirus launched by conspiracy theorists and their allies.
One of the most damaging is the "COVID-19 IS A LIE" meme that trended on its platform in April even as Twitter claimed its algorithm was stamping-out such blatant misinformation.
Critics, however, are doubting whether the social media platform can actually do this to Trump's tweets. The biggest reason skeptics say Twitter won't act against Trump is because it sat on its hands when Trump, on April 23, made the claim disinfectant injected into the human body may kill COVID-19.
Twitter previously said it will remove COVID-19 tweets that might cause a "direct risk to people's health or well-being." It said it was following these guidelines when it didn't remove tweets supporting and promoting Trump's false claim disinfectant and an ultraviolet light source inserted inside the human body may cure COVID-19.
Over the next 24 hours, the words "disinfectant" and "bleach" were tweeted almost 1.6 million times, more than the phrase "COVID-19," said TrendsMap.com, which analyzes Twitter data.
On April 24, Twitter said video clips of Trump making these statements didn't violate its COVID-19 misinformation policy. Twitter considered Trump's remarks a wish for a treatment for COVID-19 rather than a literal call for people to inject disinfectant, said a company spokesman.
Twitter, however, later said it had blocked the trends "InjectDisinfectant" and "InjectingDisinfectant." Twitter exploded after Trump's dangerous comments, with trending terms such as "Lysol," "#disinfectant," and "#InjectDisinfectant."
In March, Twitter said it was prioritizing the removal of COVID-19 misinformation that might cause harm. It did, however, say it won't act on every tweet containing incomplete or disputed information about the disease.
Twitter's COVID-19 misinformation policy defines harm to include content that goes against guidance from authoritative sources of public health information.
There is evidence, however, Twitter might act against Trump this time. Since April, Twitter has deleted tweets from Trump allies like Rudy Giuliani, Laura Ingraham and conservative campus organizer Charlie Kirk for touting hydroxychloroquine as a "promising cure" for COVID-19, citing the lack of scientific evidence backing this claim.
MEET IBT NEWS FROM BELOW CHANNELS