Turnbull says anti-terror law not a response to Parramatta shooting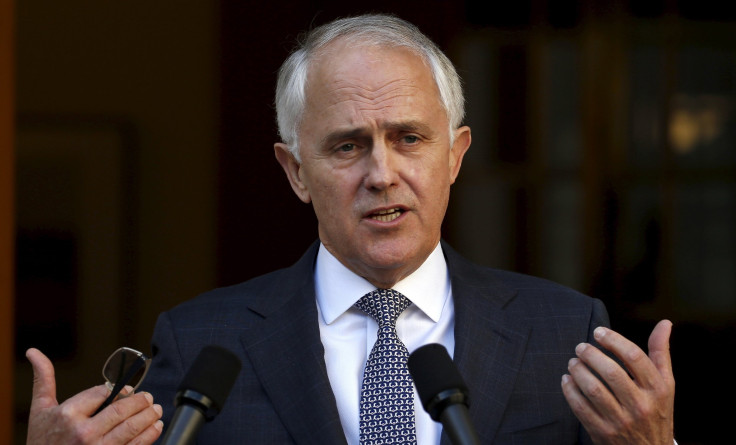 The new anti-terror legislation expected to be introduced within the next two weeks, which would see teenagers as young as 14 years of age subjected to stricter police control, has been in the works for sometime and not a direct response to the Parramatta shooting, said Prime Minister Malcolm Turnbull.
The proposed law would extend the power of police over suspected teens as young as 16. A 15-year-old had opened fire in Parramatta on Oct. 2, resulting in the death of a police employee, Curtis Cheng.
Dan Tehan, Liberal MP, who chairs the joint parliamentary committee on intelligence and security, said the decision to extend police powers over younger teens is only a part of the large measures taken to strengthen the security of the country. The idea of detaining children for weeks can be very concerning, but protection of the community is the top priority of the government, he added
"It might only be one or two cases in the next twelve months that we do think it is necessary," he told Sky News. "It is sad it is really really sad that it has come to this. People are deliberately going out and grooming these children. As a government we have got to look at what is happening and so okay well how do we try and keep the community safe."
Current laws allow police to keep a terror suspect in custody for questioning for up to four hours, unless a court application is made to extend it up to eight days. The NSW government is seeking to extend the initial detention period to up to four days, which can further be extended to up to 28 days after acquiring the court order.
Labor has said that it has not yet been given details of the proposed legislation, although shadow attorney-general Mark Dreyfus told AAP that Labor would support the extension of police powers to keep the country safe.
Contact the writer at feedback@ibtimes.com.au, or let us know what you think below.
MEET IBT NEWS FROM BELOW CHANNELS