Turnbull reacts to photo of Australian soldiers flying Nazi flag in Afghanistan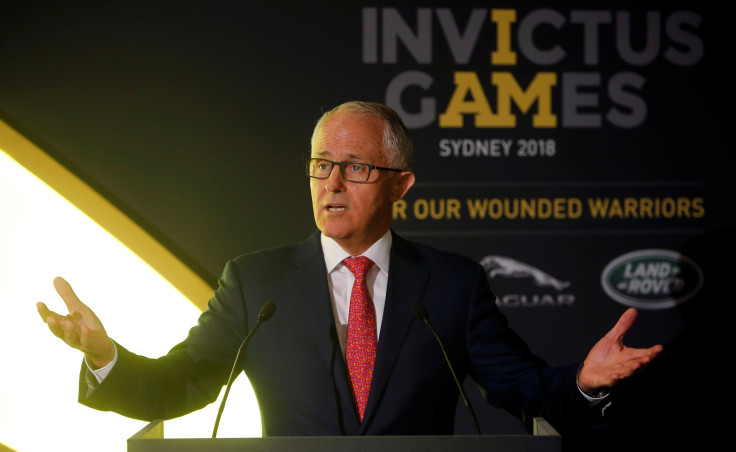 A photo of Australian soldiers flying a Nazi swastika flag from their vehicle in Afghanistan in 2007 has been leaked. Prime Minister Malcolm Turnbull has condemned the incident, telling reporters in Hobart that it was "utterly unacceptable."
The photo, exclusively obtained by the ABC, shows a large swastika emblem on an Australian military vehicle while on operation in Afghanistan. The picture was taken in August 2007.
Two separate expert analyses of the photo said it was not digitally altered. The ABC also quoted two Defence sources who have identified the soldier who took the flag to Afghanistan. According to the publication, it also has seen a second photograph of the flag, and further images of the flag in Afghanistan have circulated among Australian soldiers.
Apparently, the flag was flown as a "twisted joke" rather than real support of neo-Nazism, a source claimed. The source also said the flag was up for a "prolonged period."
That was contrary to what Vice Admiral Ray Griggs, the vice chief of Defence, said. He said the flag was only up "briefly" and was immediate destroyed by order of the commander.
"I think the important thing is the situation was dealt with quickly — the flag was removed," he said. "And, what I can say we've learnt subsequently, is that when the patrol returned to its base, the flag was destroyed."
Griggs added that the personnel involved were cautioned at the time and had received further counselling. There were also steps taken to educate and train all personnel who witnessed the flag.
Speaking in Hobart, Turnbull told reporters that the incident was "utterly unacceptable" and "wrong, absolutely wrong." Turnbull wasn't the prime minister at the time of the incident.
The Department of Defence has also denounced the incident, calling it "abhorrent." It said, "Defence Force and the ADF reject as abhorrent everything this flag represents. Neither the flag nor its use are in line with defence values."
Just last week, a confidential report has revealed that some members of the Australia's elite special forces had allegedly committed war crimes in Afghanistan. Fairfax Media reported that some insiders claimed there were "unsanctioned and illegal application of violence on operations" by some special forces soldiers.
"Some of these related to policy, process and governance failure — like loss of weapons, unacceptable WHS [Workplace Health and Safety], poor audit results, injudicious and wasteful practices in resources management, less than transparent or compliant acquisition practices," the report stated.
"Even more concerning were allusions to behaviour and practices involving abuse of drugs and alcohol, domestic violence, unsanctioned and illegal application of violence on operations … and the perception of a complete lack of accountability at times."
Defence Minister Marise Payne has said to be been briefed on the report's contents.
MEET IBT NEWS FROM BELOW CHANNELS