Top 10 most loved and most hated celebrities in Australia: Hugh Jackman, Kyle Sandilands, Chris Hemsworth, Pete Evans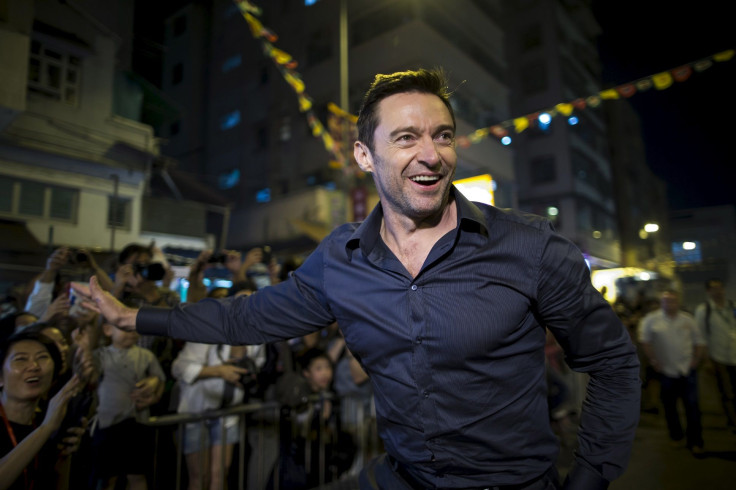 Hugh Jackman is still the most liked celebrity in Australia, while Kyle Sandilands has reclaimed his title as the most loathed Australian celebrity. A survey of over 5,000 people also sees Nicole Kidman and Keith Urban, Russell Crowe and the brothers Chris and Liam Hemsworth in the top 10, while Jackie O, Lara Bingle, Shane Warne and "My Kitchen Rules" judge Pete Evans are in the bottom 10.
The 2016 Encore Score, commissioned by Mumbrella, reveals Sandilands has reclaimed his throne after being overthrown by Rolf Harris last year. The 44-year-old radio host also took the dishonour in 2012 and 2013.
Sandilands has been joined this year by the other half of "The Kyle and Jackie O Show," Jackie O, who took the fifth-last place.
Shane Warne, Eddie McGuire and Lara Bingle are the 2nd, 3rd and 4th most hated celebrities in the list.
On the other end of the spectrum is Jackman, who was also topped the list last year. And while 2015 was an all-Australian celebrity list, 2016 includes two English personalities: chef Jamie Oliver (2nd place) and Dawn French (4th place). "Thor" star Chris Hemsworth is sandwiched between Oliver and French at 3rd place. Cate Blanchett rounds up the top 5.
The Encore Score, powered by YouGov's influencer index, is an index of personalities that ranks more than 400 celebrities and high profile personalities. Over 5,000 survey participants were given 60 names over April and May 2016 and were asked a few questions about which of the names were their favourites or least favourites, and which of them were they aware of.
The respondents were not given pictures of the personalities, only names, and politicians were excluded from the list. Last year, then-Prime Minister Tony Abbott was at second place.
"The data is telling us that being famous for famous' sake isn't enough to guarantee a positive image in the public eye," Encore Score curator Brooke Hemphill said in a statement. "Those at the top represent genuine talent, success and style coupled with humility and accessibility."
Most liked celebrities:
Hugh Jackman
Jamie Oliver
Chris Hemsworth
Dawn French
Cate Blanchett
Nicole Kidman
Rebecca Gibney
Russell Crowe
Liam Hemsworth
Keith Urban
Most hated celebrities:
Kyle Sandilands
Shane Warne
Eddie McGuire
Lara Bingle
Jackie O
Matthew Newton
Pete Evans
Jason Donovan
Johnny Ruffo
Rhiannon Fish
MEET IBT NEWS FROM BELOW CHANNELS