Thai cave rescue: All 12 boys, coach freed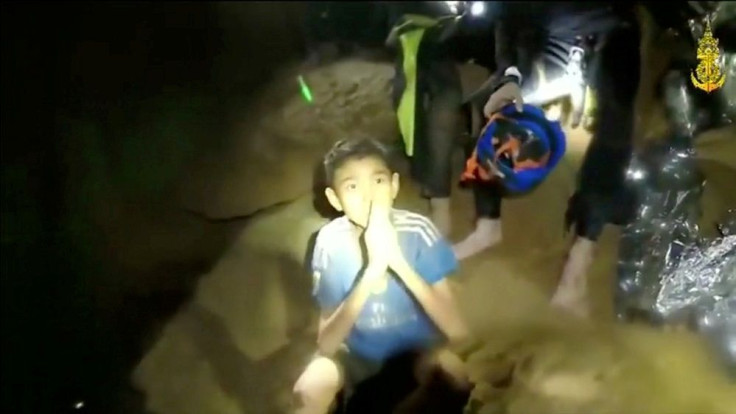 All 12 boys and their soccer coach who were trapped in a Thai cave have finally been rescued. The perilous rescue mission for the boys stranded in Tham Luang Nang Non cave network in Thailand's Chiang Ria province ended on Tuesday night.
The extraction mission started on Sunday, with the first four boys rescued from the extremely dangerous underground cave network. The second operation was on Monday, with another four boys being taken to safety. The third and final was on Tuesday, with four boys and their 25-year-old coach being rescued. The final boy, who is one of the youngest of the group at just 11, emerged from the cave around 6 p.m. local time (9 p.m. AEST). They were airlifted to hospital to join their eight teammates, who have been in isolation until they recover their health.
Three Thai Navy SEALs and a doctor, who had been with the boys since they were discovered on July 2, have also left the cave some hours after the last member of the soccer team was rescued. The boys, aged 11 to 17, went missing on June 23 with their 25-year-old coach Ekapol Chantawong when they set out to explore the complex cave network to celebrate one of their teammate's 17th birthday.
"We are not sure if this is a miracle, science or what. All 13 Wild Boars are now out of the cave," the Thai navy posted on Facebook, referring to the boys' soccer team name of Moo Pa. As Thailand is currently in its monsoon season, the constant threat of rain in the province had made the already perilous rescue mission even more dangerous, with the underground cave at risk of being even more flooded.
The original plan was to wait for at least four months until after the monsoon season before rescuers could extract the boys. But the rising waters and other conditions had increased the dangers that the boys faced inside the cave. Hence, it was imperative that they would be rescued immediately.
Getting to and from the area where the group was stranded and chamber three, or the rescue base, was dangerous even for experienced divers. There were parts that were too narrow that divers had to take off their air tanks to fit through. In extracting the group, each boy, wearing full-face masks, was accompanied by two divers as they trekked, waded, climbed and dived through the kilometres-long stretch.
Last week, a former Thai navy SEAL died after delivering oxygen tanks to the boys. Navy Petty Officer 1st Class Saman Kunan was one of the volunteers of the rescue mission. He died on June 6 after running out of oxygen on his way back to the rescue base.
The names of the boys and their coach have since been released (via the BBC), and they are:
Duganpet Promtep, 13
Chanin Vibulrungruang, 13
Panumas Sangdee, 13
Adul Sam-on, 14
Peerapat Sompiangjai, 17
Pornchai Kamluang, 16
Pipat Pho, 15
Prajak Sutham, 15
Ekarat Wongsukchan, 14
Nattawut Takamrong, 14
Mongkol Boonpiam, 13
Somepong Jaiwong, 13
Ekapol Chantawong, 25
MEET IBT NEWS FROM BELOW CHANNELS