Tesla Model 3 release date, news & update: Shares plunge as downgrading spreads panic; EV not expected until 2018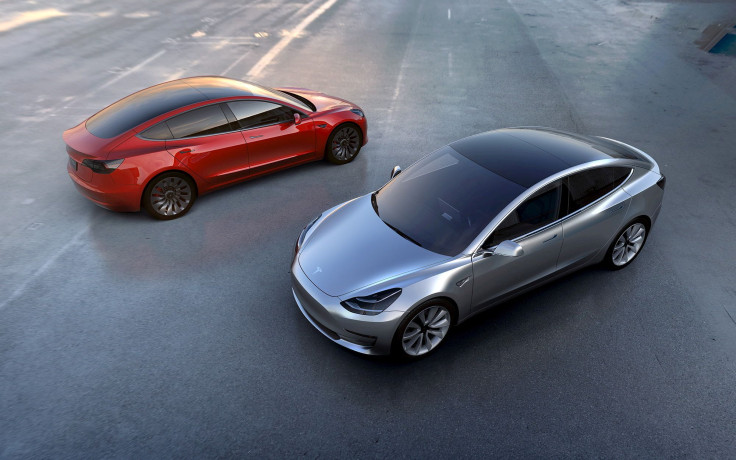 If latest reports are to be believed, Tesla Model 3 will be further delayed. Goldman Sachs analyst David Tamberrino downgraded Tesla to "sell" from "neutral," this led to panic as shares dropped on Monday after the downgrade. This has brought Tesla's decline to 11 percent after last week's quarterly report stoked worries about how much cash the electric vehicle maker is using for launching the Model 3. Now it is believed that those who have pre-ordered the sedan may not see it until 2018.
According to Reuters, concerns about Tesla Model 3 delays, and expectations that the company will sell stock to raise US$1.7 billion (AU$2.21 billion approx), led Tamberrino to downgrade. Soon the stocks were down 4.83 percent to US$ $244.52 (AU$318.27 approx) in morning trade on Monday. However, even with this recent drop, the carmaker is still up 14 percent this year after a surge of more than 30 percent since early December. Still, Tamberrino believes that Tesla will face a major cash crunch and may need to borrow extra capital.
"While we believe Tesla currently has a lead relative to OEM peers with respect to vehicle technology adoption, electric vehicle architecture, and (potentially) battery scale, our concerns are more near-term oriented with respect to operational execution on the Model 3 launch, an unproven solar business, and cash needs," Tamberrino said in the research note, obtained by SeekingAlpha.
Tesla though has been adamant about Model 3 production and has assured that production is very much on track. It has also revealed its plans to deliver a minimum of 100,000 Tesla Model 3s to early reservation holders this year. However, the carmaker has a very bad track record of meeting delivery dates. Both Model S and Model X shipped later than anticipated. But there is an upside too. CEO Elon Musk had earlier revealed that Model 3's manufacturing process is way simpler than the Model S and X, reports BGR.
Moreover, Tesla is reportedly using highly-sophisticated production equipment to speed up the manufacturing process and improve overall build quality as well. The Model 3 is part of Musk's goal to transform Tesla from being just a luxury car maker to a sustainable energy company selling EVs, offering solar power to generate energy and producing batteries for storing the power. The electric vehicle will come equipped with Tesla's next-gen autonomous driving hardware.
The company started building prototypes early February to test vehicle design and manufacturing processes. Stay tuned on IBT AU for more updates on Tesla Model 3.
MEET IBT NEWS FROM BELOW CHANNELS