Tesla Model 3 release date, news & update: Automaker using 2 System Integrators in China & Thailand, ramping up production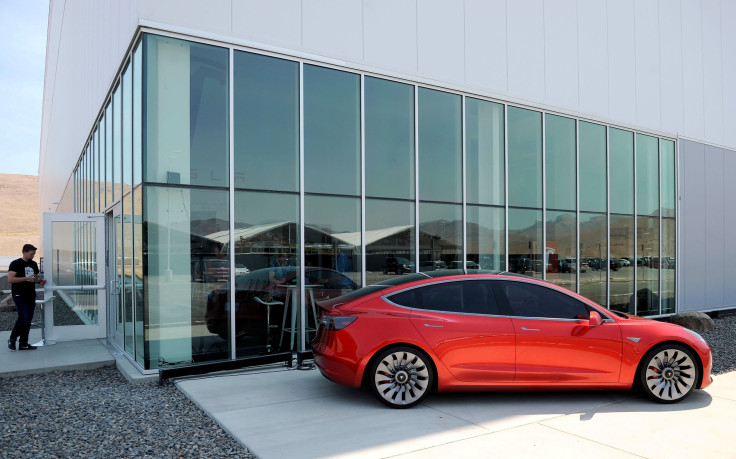 If fresh reports are to be believed, Elon Musk's company Tesla is going all out with its highly-anticipated EV Tesla Model 3. The deadline for the production parts of the Model 3 is just six months away and Musk does not want supply issues to hit the anticipated car. Hence, the company is racing production and is currently working with supply chain System Integrators (SI) and also strengthening automation.
According to a StreetInsider report, KGI analyst Jennifer Liang performed a supply chain check. She reported that Tesla has brought two SIs located in China and Thailand for various sub-assembly for Tesla Model 3. Tesla Model S and X components and parts are shipped to Tesla's California Fremont factory. Moreover, the company has also accelerated Model 3 production by acquiring Grohmann Engineering that specialises in automated manufacturing.
There was a time when Tesla found it difficult to convince suppliers to work with them. Now, it has come a long way and currently there are over 400,000 pre-orders for the Tesla Model 3. This gives volume visibility for Tesla to work with its supply chain. However, Tesla has not officially set a 2017 target for Tesla Model 3 deliveries. Musk has just stated that the electric vehicle company is aiming volume production in late 2017.
Even though Musk believes that his company may deliver 100,000 to 200,000 Tesla Model 3 units, it still is just a guess and Tesla needs to ramp up production significantly to achieve that number. This has led Liang to state that Tesla Model 3 shipments may fall short of targets in 2017 though she expects over 50 percent growth for Model X and Model S combined in 2017.
The only target that Musk has officially revealed is the annual production rate of 500,000 vehicles in 2018 and that's Model X, Model S and Model 3 combined, writes Electrek.
MEET IBT NEWS FROM BELOW CHANNELS