Telstra introduces Peace of Mind feature to eliminate excess data charges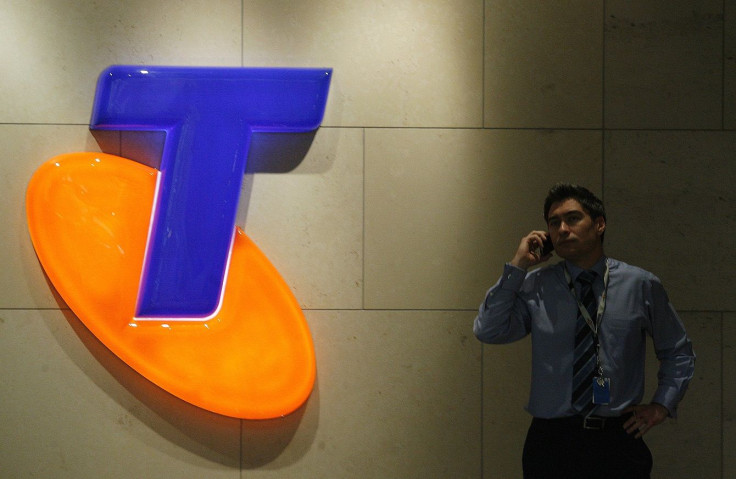 Telstra is getting rid of excess data charges with its new Peace of Mind Data feature and new flexible telco packages. On Tuesday, Australia's largest telco announced new consumer mobile and tablet plans as part of its Telstra2022 (T22) strategy.
The new plans, available from Tuesday, will give customers the option of replacing their excess data charges with back-up Peace of Mind to use if they run out of their included allowance. Peace of Mind Data kicks in after customers reach their included data allowance for the month. It is included on selected plans or can be added to other new plans for $10 per month.
"With data traffic on our mobile network growing at 50 percent year-on-year, our customers are doing more and more on their devices. We know Australians often curb their smartphone use when they near their data limits and this holds them back from doing many of the things they love, like connecting with friends and family on social media and streaming music. We're ending this frustration with the introduction of Peace of Mind Data, which makes excess data charges a thing of the past," CEO Andrew Penn said.
The Peace of Mind feature caps download speeds at 1.5 Mbps after the exhaustion of allocated data. It is not suitable for streaming HD videos or using high-speed applications. It might also mean that some web pages, files and video/social media content may take longer to load.
Telstra has also introduced a $199 Ultimate plan for smartphone owners who need more data at the fastest speed. This plan comes with unlimited downloads, which means it doesn't need a Peace of Mind feature anymore.
The new plans include options to BYO smartphone or lease to a new device. BYO plans start at $49 per month that includes 15GB without a Peace of Mind Data. It also has $69 per month (30GB) and $89 (60GB), both include Peace of Mind Data.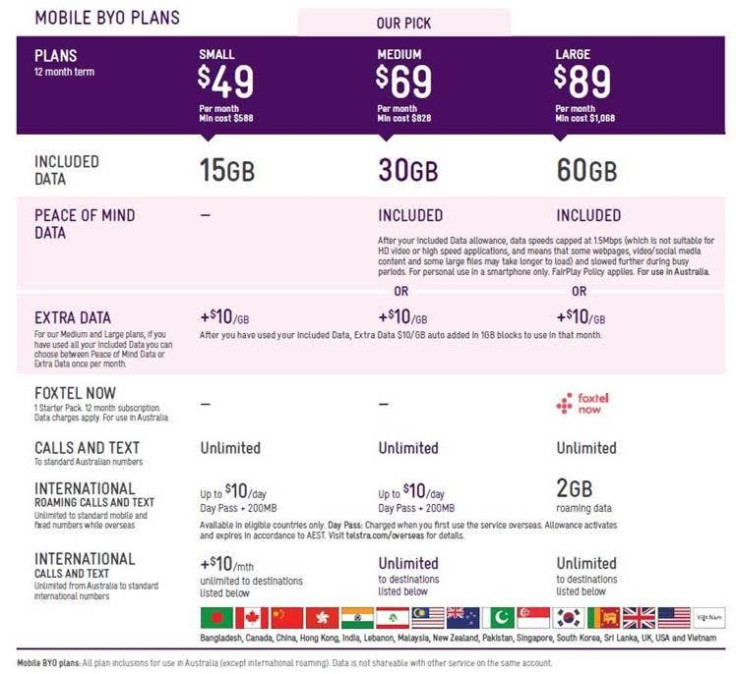 Plans with mobile leasing start with $59 per month at 3GB, then $79 at 10GB and $99 at 30 GB. All of which do not include Peace of Mind Data yet. Customers have the option to add the feature at $10 per month. The X-Large plan is at $129 per month at 60 GB and with included Peace of Mind.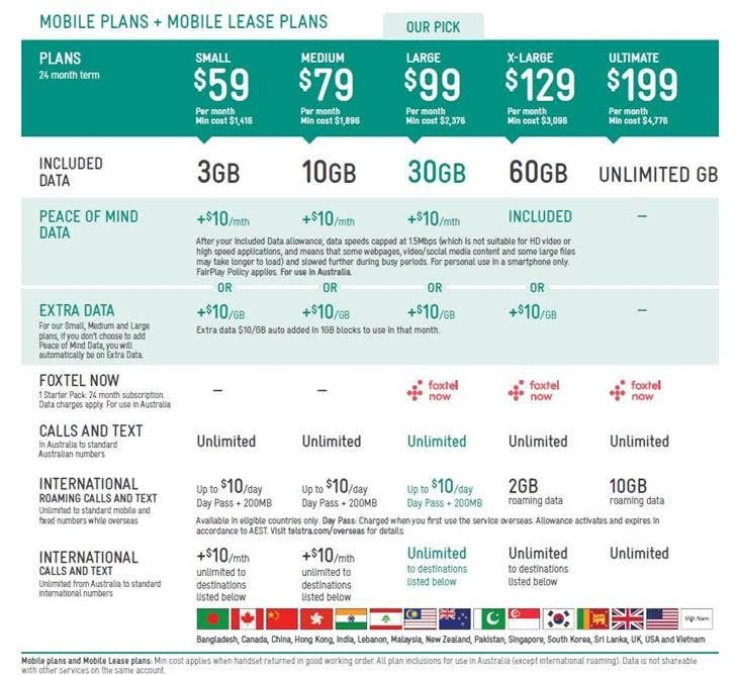 All new plans come with unlimited calls and messages to standard Australian numbers.
Telstra2022 investment
As part of its Telstra2022 strategy, the company will also invest $5 billion into building and upgrading its network over the next three years. This, Telstra said, will increase its capacity to increase its mobile data capacity and make room for the incoming 5G rollout.
It was previously announced that the new strategy would also see 8,000 employees and contractors losing their job. Penn said the labour cut-off would also be implemented over the next three years.
MEET IBT NEWS FROM BELOW CHANNELS