Telltale Games 'The Walking Dead' developers leaving for Ubisoft in mid-season of the game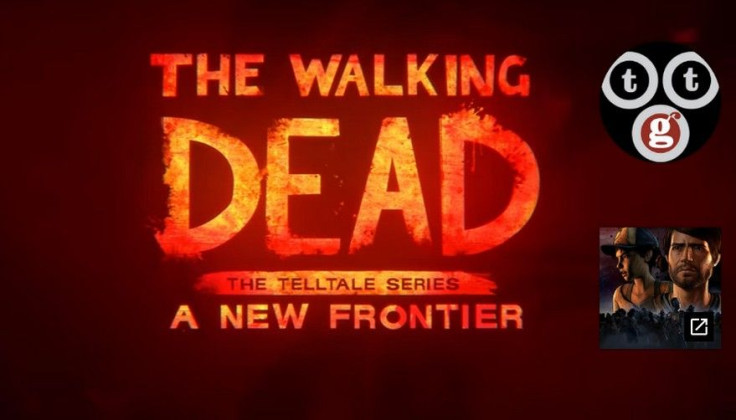 It appears that things are not going that smoothly in terms of the developing team behind TellTale's "The Walking Dead" game. UFans of the title are getting worried that the game might suffer a major setback and force the game to totally change course.
"The Walking Dead" game from Telltale has created quite the impact to gamers in a good way, making them wait in anticipation for the third season to be released. But recently, veteran developers of the game have been reported to leave the company. Most of these seasoned veterans are now transferring to Ubisoft.
The employees who have worked for "The Walking Dead" project since the first and second season are allegedly now cutting their ties with the Telltale company in mid-season production of the third installment. Due to the news of internal issues related to the staff from the Telltale game's "The Walking Dead," several speculations are being brought up by the fans.
One of the speculations given by the fans is that possibly the heads of Telltale want Clementine dead in the story. This decision probably did not phase well with the developing team, prompting them to quit rather than to stay in the project and do as told. Basically, the developers left because they are not in favour as to how the story is unfolding and where it is heading. These contemplations of fans can be seen through a Reddit post.
What probably made the most sense in the possibility that these veterans are leaving their old company is due to stress and pressure. One of these includes issues of higher-ups not paying enough attention to the ideas or suggestions of their development team who basically does all the hard groundwork.
Another issue is that the projects released by the upper management are poorly scheduled. This leaves the developing team to have several crunch modes just to meet their deadlines. The said crunch modes are deemed to be abusive in terms of limited time to finish their work before deadline. This act leaves the company's employees to work overtime and even during the weekends.
Employees also complain that due to too much projects given, the quality of their work are suffering. Furthermore, the upper management has less time to check their developing team's work and prefer to complete as much projects as possible rather that quality-checking them before proceeding to another assignment.
There are still other several major issues that the developing team from Telltale's "The Walking Dead" are pointing out. These abovementioned complaints are the cons that employees posted about the company on Glassdoor.com.
MEET IBT NEWS FROM BELOW CHANNELS