Taylor Swift Fans Receive Death Threats, Get Compared to ISIS Over Aussie Radio Triple J Hottest 100 'Shake It Off' Campaign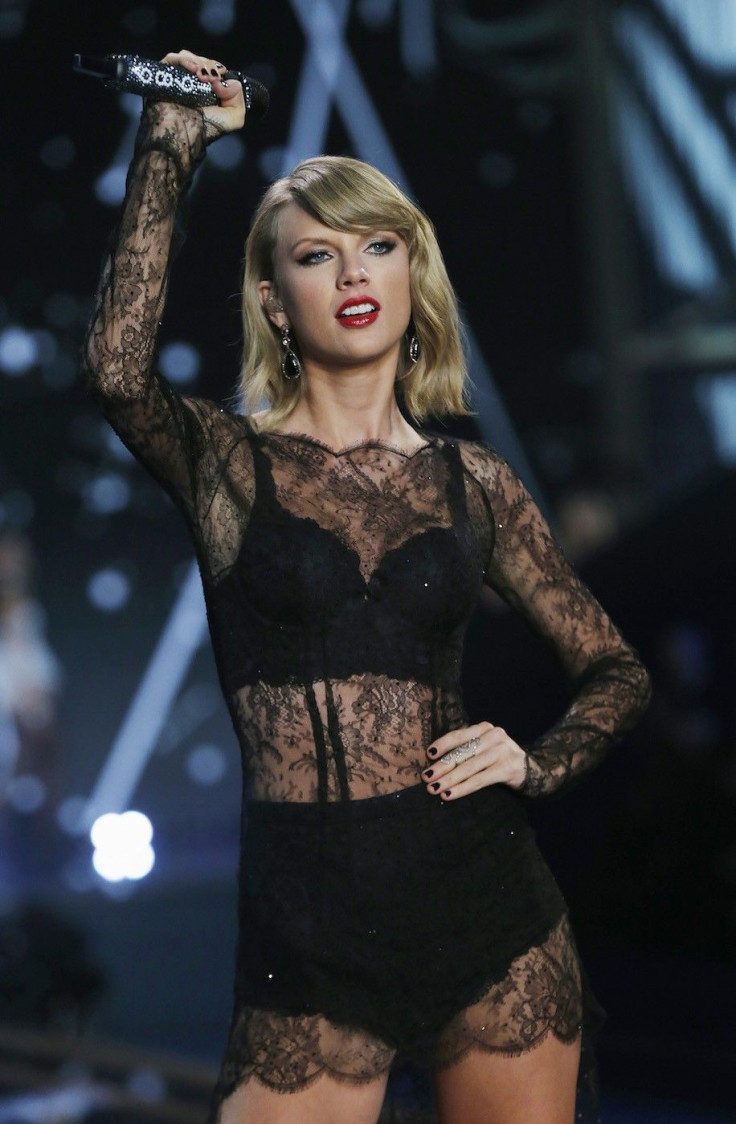 What started as a harmless Taylor Swift campaign has turned into an ominous venture for her fans. A viral crusade that aims to make the U.S. singer's "Shake It Off" top the Australian radio station Triple J's Hottest 100 has turned ugly when Swift's followers received death threats and have been compared to the terrorist group ISIS.
Every year, Triple J conducts a music poll to determine the radio station's most favourite song of the year. Despite never having been played in the station for 2014, Swift's "Shake It Off" managed to climb the chart, thanks to Buzzfeed Australia's effort to get the song into the countdown. The Web site started a campaign to have Swift's popular track included in the votes. It encourages the fans to spread the news with #Tay4Hottest100.
Things have been going well, with the country-turned-pop princess' fans steadfastly voting for their idol online. However, there have been Triple J listeners who weren't pleased with their agenda. Apart from outrage from non-Swift fans, there's also an online petition to disqualify Swift from the poll. The Change.org poll was started by Hayden Davies, who firmly believes "Shake It Off" is ineligible.
"if I wanted to listen to this song, I would not be listening to triple j," Davies, who proclaimed he has been an avid listener "all his life," wrote. "i would listen to NOVA or a TODAYFM program."
The Swift hatred doesn't end there. There were also Twitter users who have expressed their rage over the fans' persistent effort to include the song in the poll. Some of them even compared the fans to ISIS. One anti-Swift took it a menacing step further and has sent a Swift fan death threats.
Eliza Day is one of loyal Swift fans who voted for every song on her idol's "1989" album on Triple J. This didn't please one hater who took it upon himself to tell Day her taste in music isn't welcome at Triple J by wishing her death.
"I hope you die a slow, painful death," Instagram user dermy.wormy wrote.
"When I first saw those Instagram comments I just shrugged, turned Shake It Off on and danced around my house singing 'haters gonna hate hate hate hate hate …,'" she told news.com.au, quoting the song's lyrics. "I have blocked the people who made the comments. Cyber bullying is never ever OK. Like, ever."
Critics of the song being included in the Hottest 100 claim that the catchy pop song isn't in line with the station's usual music features. The radio network highlights Australian and alternative music more so than commercially popular songs.
Voting will close on Sunday, while the result of the poll will be revealed on Australia Day.
MEET IBT NEWS FROM BELOW CHANNELS