Syria captures Aleppo's rebel-held area gaining 73% of government-controlled area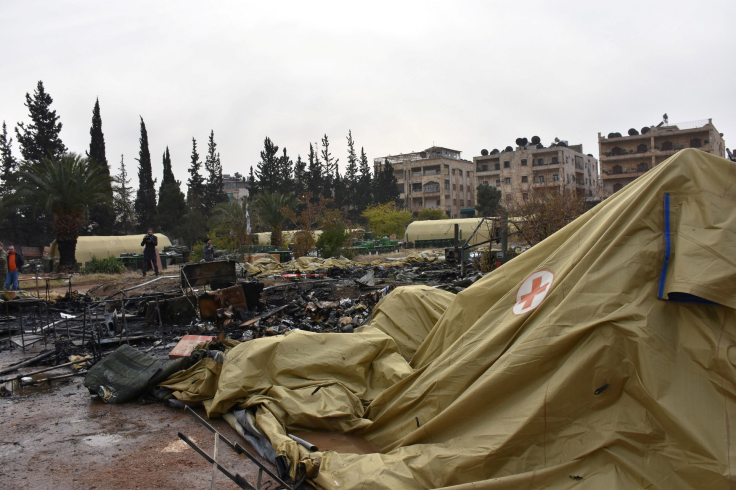 Syria increased its government-controlled area by almost 73 percent on Tuesday as it captured the al-Shaar neighbourhood in Aleppo. The area covered nearly three quarters of the besieged enclave estimated to be about 45 square kilometres. Al-Shaar has at least four hospitals and were all bombed by the government's attacks.
Britain-based monitoring group Syrian Observatory for Human Rights confirmed the gains.
Local media activist Mahmoud Raslan told the Associated Press that the rebels withdrew due to the heavy bombardment by the government military. The attack focused on the areas of Marjeh and Maadi neighbourhoods leading to the withdrawal from al-Shaar. The neighbourhoods of al-Qatarji and Karm al-Dada were also captured as the Syrian News Arab Agency (SANA) reported.
Media activist Abdelkafi Alhamdo presented a video with a footage showing a street-to-street fight between the rebels and the government forces in the Saif al-Dawleh and al-Zabadiyeh neighborhoods.
Civil defence member Ibrahim al-Haj said that the area was totally destroyed. Al-Haj said that when the government military moved in on the eastern districts of Aleppo, the densely populated al-Shaar has been deserted by its residents.
Syria and Russia issued stark warnings to rebels on Tuesday saying that they will be wiped out unless they leave the city and stop fighting. Damascus also rejected any Aleppo ceasefire that does not include the rebel's departure from the eastern part of the city. Its foreign ministry said that it will not allow rebels a chance to regroup and repeat their crimes in the divided city.
"Those who refuse to leave nicely will be destroyed. There is no other way." Russian Foreign Minister Sergey Lavrov told the Associated Press.
The attack came a day after Russia and China blocked a seven-day truce resolution at the UN Security Council.
US Secretary of State John Kerry was hoping to convince Syria's warring factions and their allies to return to the negotiating table before Aleppo is destroyed. He said that he is scheduled to meet Lavrov on Thursday in Hamburg, Germany.
MEET IBT NEWS FROM BELOW CHANNELS