Russia and China block seven-day humanitarian truce in Syria using their veto power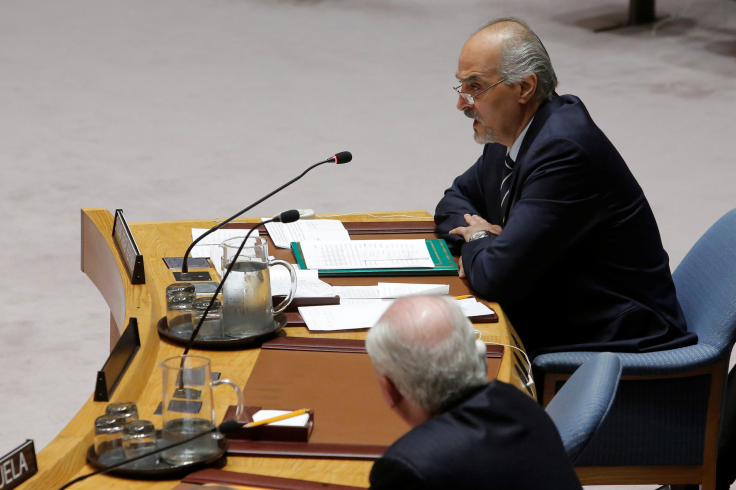 Russia and China blocked a draft resolution for a seven-day humanitarian truce in Aleppo, Syria, on Monday. The two countries used their veto power in the UN Security Council but US Deputy Ambassador Michele Sison said the veto was a death sentence for innocent men, women and children living in Syria.
According to Sison, the two countries have vetoed important aids addressing the basic needs of the people affected by the war. If the resolution was not blocked, basic medicine will be delivered and the sick and dying people will be evacuated. Food delivery to civilians will be provided as well. New Zealand, Egypt and Spain sponsored the resolution.
There are 11 countries that voted yes in favour of the resolution, while China and Russia were joined by Venezuela with a no vote. Angola voted abstain.
Russian Ambassador Vitaly Churkin said that the vote violated the traditional working procedure of the Security Council. In the traditional process, the draft must be reviewed within 24 hours. He also said that it did not take into account the agreement to organise a group of experts in Aleppo between Russia and US. However, Sison called Churkin's contention as a made-up alibi.
There were many initiatives similar to the humanitarian truce that were brought up to the 193-member General Assembly. These initiatives were triggered due to the inaction of the Security Council over the war in Syria.
"Countries on and off the Security Council should immediately work to convene an emergency Special Session of the General Assembly to explore, among other things, ways to hold perpetrators of serious crimes in Syria to account," Louis Charbonneau, UN director at Human Rights Watch said in a statement, according to Associated Press.
Syrian Ambassador Bashar Ja'afari was invited before the council and he justified the actions made by his government in fighting terrorism in Aleppo.
MEET IBT NEWS FROM BELOW CHANNELS