'Suits' Season 5 Episode 11 Spoilers: New promo shows Mike in prison, new character threatens Harvey and firm [VIDEO]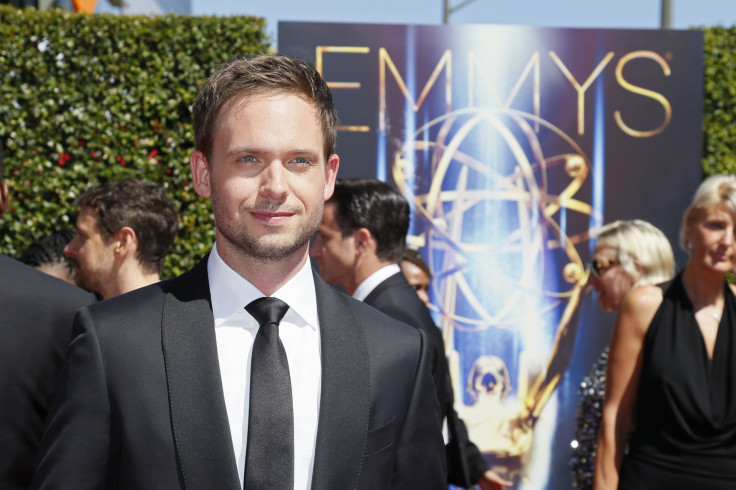 [Spoiler Warning: This article contains spoilers from "Suits" Season 5 Episode 11]
Mike Ross (Patrick J. Adams) is finally behind bars, as the new promo of "Suits" Season 5 Episode 11 reveals. And it does not look like it will be easy for his mentor, Harvey Specter (Gabriel Macht), to get him out of the prison.
The Episode 11 promo of "Suits" Season 5 introduces Assistant U.S. attorney Anita Gibbs. Leslie Hope has been roped in to play Gibbs' character, a "ruthless" government prosecutor. She can be heard saying in the promo, "I'm the one who is going to put you [Mike] in jail." She reminds him that he committed a fraud, every time he mailed a letter, signed his name, appeared in court or picked up a phone.
"In case you [Mike] think that your people are rushing down here to bail you out, you've got another thing coming," Gibbs says in the promo of "Suits" Season 5 Episode 11, titled "Blowback."
Speaking about Hope's character, Ross told The Hollywood Reporter that she is a "fascinating" character because she is coming after characters that "Suits" fans have followed from Season 1, and they love them. She investigating Mike, Harvey and their firm makes her a villain of the upcoming "Suits" Season 5 episodes, which she is not.
"… she is doing something that is right," Adams said, adding, " Mike Ross and Harvey Specter have pulled the wool over the eyes of all the people that they've worked for."
The mid-season finale of "Suits" Season 5 ended on these words, "Mike Ross, you're under arrest for conspiracy to commit fraud." Mike was arrested when he had decided to walk away from his fraudster life, to begin on a clean note.
Mike's arrest is set to have consequences for everyone in the firm, and the firm's reputation is also at stake. According to the official synopsis of "Suits" Season 5 Episode 11, "Blowback," Mike will be the target of Gibb's investigation that threatens to bring down the whole firm, Pearson Specter Litt.
Episode 11 of "Suits" Season 5 will pick off from Mike's arrest, and the upcoming six episodes are going to focus on Mike.
"Suits" Season 5 Episode 11 is scheduled to air on Wednesday, Jan. 27 in the U.S.
[Youtube/SuitsVideos]
Contact the writer at feedback@ibtimes.com.au, or let us know what you think below.
MEET IBT NEWS FROM BELOW CHANNELS