'Star Wars: Rebels' season 4 theory: 'Rogue One' crossover; Leia and Sabine meet in new video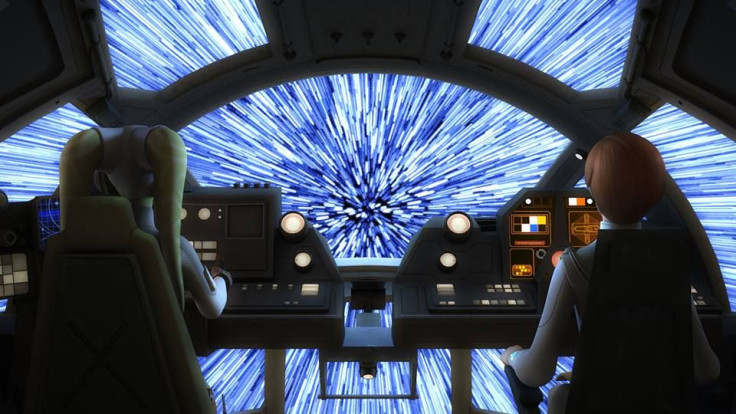 After meeting the animated versions of Saw Gerrera (Forest Whitaker) and Mon Mothma (Genevieve O'Reilly), there may be more "Rogue One" crossovers in "Star Wars: Rebels" season 4. Meanwhile, new videos released by Disney show the meeting of Leia (Julie Dolan) and Sabine (Tiya Sircar).
Since the animation series is going to come to an end this year, this is the last opportunity for producers to introduce popular characters from "Rogue One" and ensure a better continuity between the films and the TV series. The fans have already seen many popular characters from the films, but they are yet to see the newly introduced but much-loved characters Cassian Andor (Diego Luna), Jyn Erso (Felicity Jones) and the droid K-2SO (Alan Tudyk).
Cassian, Jyn and K-2SO played a crucial role in the fight against the Empire. Since the TV series is set around the same timeline as the film, there is a good chance that the paths of these characters will cross.
New videos released by Disney tease this exact possibility. The first video (see below) shows the meeting between Sabine and Leia. The Ghost crew is already working with the Princess/Senator, so there may be more interaction between the heroes and the prominent leader in the Rebel Alliance.
The other video shows an animated version of Jyn taking on Stormtroopers. The soldiers of the Empire can be seen bullying a little girl before Jyn comes to the rescue. The videos are significant because they introduce characters like Jyn to the animation audience, who may not have seen "Rogue One."
The premiere episode of "Star Wars: Rebels" will focus on the Mandalorian storyline, which puts Sabine in the centre. The heroes will continue their fight against the Empire and recruit more allies to their side. Towards the end, the show may set the stage for the events in "Rogue One."
Credit: Disney/ YouTube
MEET IBT NEWS FROM BELOW CHANNELS