'Star Wars Rebels' season 4 episode 10 preview: Ezra to the rescue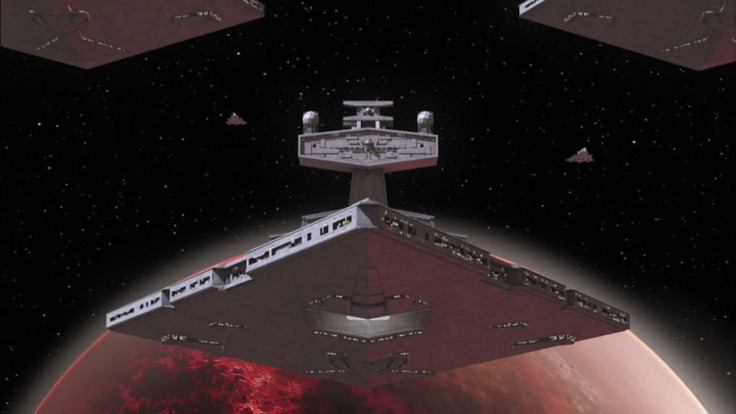 A scene from "Star Wars Rebels" season 4 episode 10 has been released online. It shows the heroes, led by Ezra Bridger (voiced by Taylor Gray), launching a rescue mission. This will be the final battle between the heroes and Grand Admiral Thrawn (voiced by Lars Mikkelsen).
Hera Syndulla (voiced by Vanessa Marshall) was captured by the Empire in the mid-season finale. The character may now be used as bait by Thrawn to capture other prominent members of the rebellion, mostly the crew members of the Ghost ship. The heroes will not disappoint and will launch a rescue in the next episode.
The preview video of the mid-season premiere (see below) shows the plan to be one of infiltration once again. Ezra and Sabine Wren (voiced by Tiya Sircar) are dressed in black Stormtrooper uniforms. They will be joined by Kanan (voiced by Freddie Prince Jr.).
Zeb (voiced by Steve Blum) and Chopper will assist the others, but they don't appear to be taking part in the rescue mission. The other possibility is that they are part of a team with another set of duties during the mission.
The plan appears to be Ezra and the others flying over the defensive perimeter of the Imperial compound, impersonating the Stormtroopers, locating where Hera is held captive then busting her out. However, things may not go smoothly for the heroes, the way it has been for most missions.
The title of next episode is "Jedi Night." The title may pertain to the part where Kanan loses his life while helping Hera. The sacrifice of the character may inspire the heroes to fight like never before and at least win a small victory against Thrawn, thus liberating the planet Lothal.
Credit: Star Wars/YouTube
MEET IBT NEWS FROM BELOW CHANNELS