'Star Wars Rebels' season 4: Dave Filoni on significance of Loth-Wolf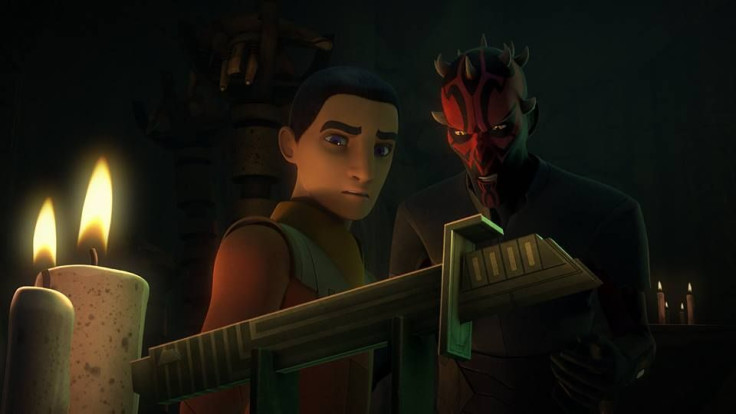 The Loth-wolf will have a huge part to play in the remaining episodes of "Star Wars Rebels." As proud animals that walk the planet Lothal, they have helped the heroes escape from the Empire, but there's more to them that Ezra (voiced by Taylor Gray) and Kanan (voiced by Freddie Prinze Jr.) will find out.
In a recent interview with Nerdist, executive producer Dave Filoni explained why it was personally important for him to focus on the Loth-wolf. The producer explained that one of the reasons for having wolves "as the avatar for this Force type character" was to give children another positive image of the wolf.
As far as the story is concerned, Filoni said that the wolves represented something both dangerous and beneficial. It is up to the heroes to explore this duality and find out what that means.
Filoni said there is a specific purpose in everything that the wolves do. Not all of it is benevolent. The Loth-wolves will be used to further explain what the Force is. According to the producer, the purest form of the Force is nature giving birth to life then destroying it. The wolf is thus used in the show as a "vessel" to explain the cycle of life and death.
"But I think given the power of them, as an animal and an archetype, there needs to be a feeling of respect and a feeling of thought behind them," Filoni said.
Ezra and Kanan were the first to recognise that the Loth-wolves were an important part of their journey. Now that they are back on Lothal, the mystery of the wolves and their connection to the Force will finally be revealed.
MEET IBT NEWS FROM BELOW CHANNELS