'Star Wars: Episode 8' theory: What will make Luke Skywalker leave Ahch-To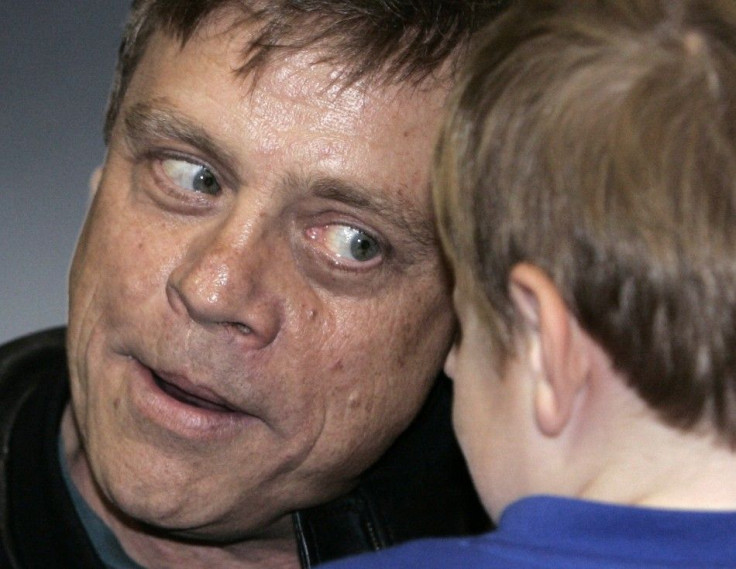 A new fan theory explains the compelling reason why Luke Skywalker has hidden away on Ahch-To for all these years, and what will make him leave the planet in "Star Wars: Episode 8." There will be no time gap between "The Force Awakens" and the upcoming movie, so the film will begin from right where the story left off.
[Spoiler alert]
The last shot of "The Force Awakens" was Rey (Daisy Ridley) meeting with Luke Skywalker (Mark Hamill) on Ahch-To. According to a theory posted on the YouTube channel of Mike Zeroh, the Jedi Master and his new apprentice will be attacked on the planet by the Knights of Ren and the forces of the First order.
Luke will be reluctant to leave when Rey gives him a hologram of his sister Leia (Carrie Fisher), who wants him to come back and join her in their fight against the new threat in the galaxy. The Jedi Master says that he has found an important clue on the planet and has to be there.
However, when he realises that the enemy knows his location and is going to attack him and his friends in "Star Wars: Episode 8," he decided to leave. That will not happen before a major battle between the two sides.
Mike speculates that the battle will take place both in the sky as well as on the ground. The TIE Fighters will go after Chewbacca (Peter Mayhew) and the droids, so the Millennium Falcon will see some more action. On the ground Kylo Ren (Ada Driver) and his forces will go after the Jedi.
A previous leak about "Star Wars: Episode 8" revealed that Chewbacca will be involved in the ground fight on Ahch-To. However, Mike believes that he will take off on the Millennium Falcon later as per Luke's plan of defence.
MEET IBT NEWS FROM BELOW CHANNELS