'Star Wars: Episode 8' production update: Cast and crew celebrate in bar after filming wraps in Ireland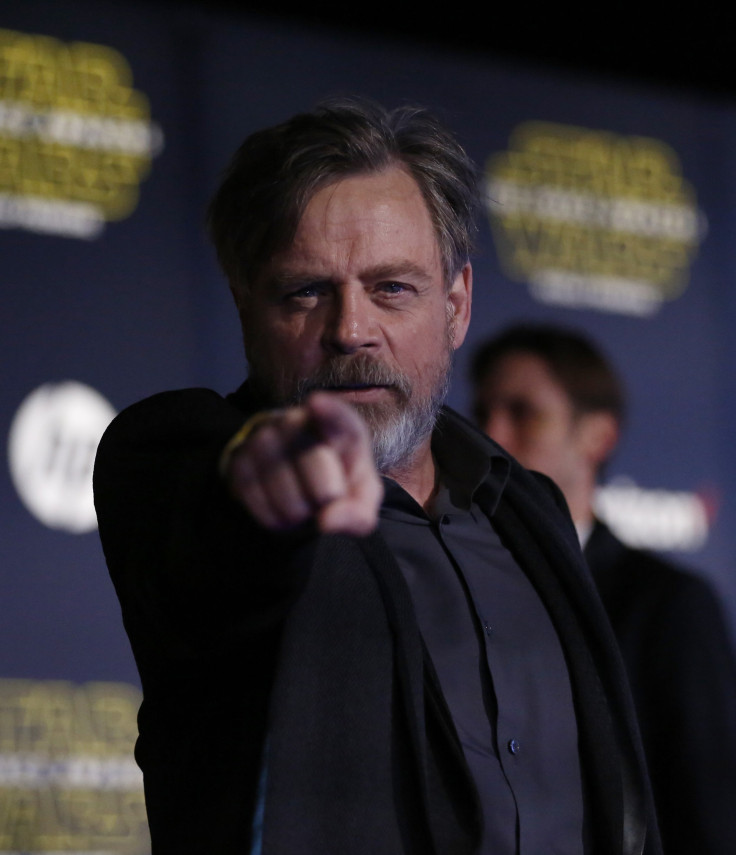 Filming of "Star Wars: Episode 8" reportedly wrapped in Ireland. Some of the cast and crew, including Mark Hamill and Daisy Ridley, celebrated by going to a local bar together. Meanwhile new pictures from the set have leaked online, along with some hints about what Luke Skywalker will be seen doing in the movie.
Cast and crew headed to Foxy John's bar for a drink to celebrate after filming in Ireland wrapped, RTE reports. The shop doubles up as a hardware store and it was hired exclusively for the cast and crew of the film. Hamill (Luke Skywalker) reportedly arrived in an SUV with black tinted windows.
Everyone appears to have had a lot of fun, with Ridley (Rey) apparently going behind the counter and pouring drinks for some of her co-workers. The cast and crew were able to enjoy, thanks to the tight security at the door who only allowed authorised people to enter the bar.
Meanwhile new pictures from the production set of "Star Wars: Episode 8" have leaked online. The pictures are of very low quality, but they tease a scene involving Rey and Kylo Ren (Adam Driver).
[Spoiler alert]
The pictures posted on Making Star Wars show the Driver has his helmet on in this scene. Kylo Ren appears to have landed on Ahch-To, along with his forces to take on Luke and Rey.
Meanwhile, another report by Making Star Wars suggests that one of the locations on the set is being referred to as "The Meditation Rock" by the crew. One of the scenes in "Star Wars: Episode 8" supposedly shows Luke meditating on this rock. The concept art of this location reveals that Luke sees two suns in this scene. Luke is speculated to be seeing his home planet of Tatooine as he meditates, but that has not been confirmed yet.
MEET IBT NEWS FROM BELOW CHANNELS