'Star Trek Discovery' star welcomes Patrick Stewart back to franchise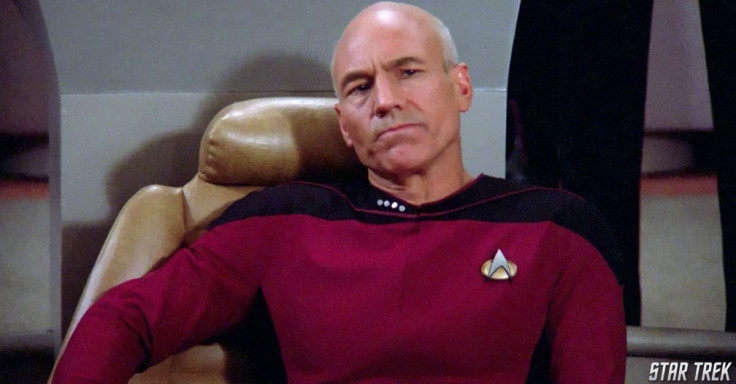 Patrick Stewart is reprising his role as Captain Jean-Luc Picard of the USS Enterprise. Lead cast member of the new "Star Trek Discovery" series Sonequa Martin-Green (Michael Burnham) welcomed the veteran actor back to the franchise in a message she shared online.
Trekkies are spoilt for choice. On top of the "Discovery" series and the hilarious comedy drama "The Orville" by Seth MacFarlane, there's going to be another show that will bring back an old beloved character.
In an online message [see below], Martin-Green showed that she is just as excited about Stewart coming back as the fans. The actress said that she has looked to the actor for "creative education, inspiration, and guidance." "Absolutely THRILLED that he's returning to the fold. We stand on your shoulders," she wrote.
According to a report by The Hollywood Reporter, the new TV series starring Stewart will not be a continuation of "The Next Generation." Instead, the show will tell the story of the character from a different part of his life. The producers haven't yet revealed any details about the plot, characters, or the number of episodes of the upcoming show yet.
There will be a big time jump for Picard in the new show. So, the character may not remain a captain. It will be interesting to see what new position the character will be in on the show. Will he be an admiral, commanding a fleet of ships to oversee a war? Given that Picard's primary skill in "The Next Generation" has been his negotiation, it is very likely that the upcoming TV series will be very political in nature, and Jean-Luc may be an ambassador with a task of dousing some flames.
Even Stewart surprised when he learnt of his return. Speaking at the "Star Trek: Las Vegas" convention, the actor admitted that he felt his time as Jean-Luc had run its course, and he felt that he wasn't coming back. After the casting, the actor has promised to bring a fresh and unexpected story for the fans.
MEET IBT NEWS FROM BELOW CHANNELS