'Star Trek: Discovery' spoilers: Klingons' first look revealed — leaked picture posted briefly on social media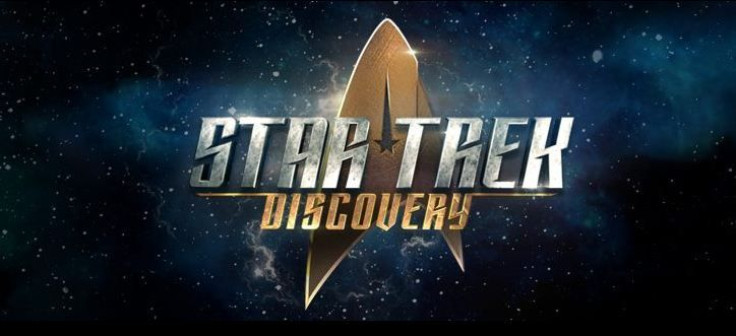 Qapla'! Fans of "Star Trek" now have a reason to rejoice. The franchise's new series titled "Star Trek: Discovery" is already in the making. It's expected to hit TV screens sooner than expected though no official premiere date has been announced yet.
A picture alleged to be from the set is currently doing the rounds on the Internet. The leaked picture which seems to be going viral at the moment could be the very first look at the redesigned Klingons from the upcoming "Star Trek" TV series.
The picture was reportedly snapped by an extra on the Toronto set of the upcoming CBS All Access series. "Hanging out with my new Klingon Crew today on set of the new #startrek", the post read per a Gizmodo report.
According to multiple sources, the picture was on social media for a brief moment before it was taken down. Nonetheless, it stayed there for long enough for fans to witness the show's new take on the classic's notorious antagonists. (Check out the picture below.)
Now, from the looks of it one can deduce that the revamped Klingons will be a typical hybrid of "Star Trek 6: The Undiscovered Country" and "Star Trek: Into Darkness" Klingons. The new Klingons look a tad bit weird with their bald heads as they are well-known to take pride in having long hair.
While one could easily call the picture a hoax, the idea seems unlikely as the costumes seem to match the ones seen in the "Star Trek: Discovery" teaser. The ridges on their forehead appear to be a misfit in the timeline. "Discovery" takes places 10 years before Kirk's five-year-old mission, which means the Klingon's foreheads should have been smoothened by the Augment Virus already.
Now, there could be one reason as to why the Klingons have ridged foreheads. It's quite likely that the infection didn't get all Klingons, or maybe, it had impacted some of them in different ways. Or maybe, CBS simply found it cool that way?
The first episode of "Star Trek: Discovery" will debut with a broadcast TV special on CBS later this year, according to Variety. Subsequent episodes will be available on CBS All Access only in the US. No release date has been announced for Australia yet.
MEET IBT NEWS FROM BELOW CHANNELS