South China Sea dispute parties China, the Philippines to hold bilateral talks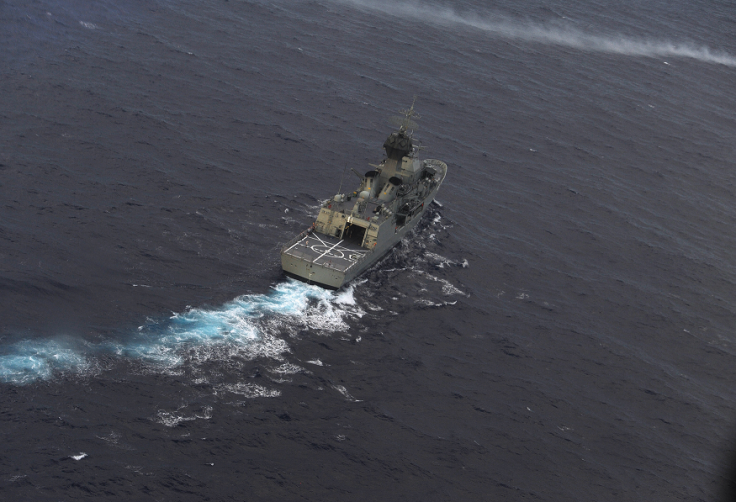 China and the Philippines will discuss the South China Sea maritime dispute in May, according to Filipino officials. Officials from the Philippine's Department of Foreign Affairs (DFA) have been invited to China to discuss a bilateral consultation mechanism concerning the disputed areas of South China Sea.
This comes as Philippine President Rodrigo Duterte seeks to strengthen the country's economic ties with China. "This is a new proposal, a bilateral consultation mechanism specifically on the South China Sea," foreign affairs spokesman Charles Jose said.
Officials from the Philippine government and Philippine ships will be visiting China based on an agreement made in February. As part of the meeting, the two countries will engage in joint exercises and capacity building.
Hua Chunying, spokesperson for the Chinese Foreign Ministry, said the two countries agreed to launch a bilateral scheme concerning South China Sea dispute during the 20th round of Sino-Philippine diplomatic consultation last January. Foreign Ministries of the Philippines and China will discuss issues regarding mutual concern and work towards promoting maritime cooperation and security.
China is ready to strengthen communication with the Philippines to, among other things, manage differences, enhance maritime cooperation and create a favorable atmosphere for practical cooperation between them, Hua said. In a meeting with Duterte on Monday, Chinese Ambassador to the Philippines, Zhao Jinhua, said China would work to peacefully resolve the South China Sea maritime dispute.
"They intend to build a bilateral mechanism, mutual trust and maritime cooperation. His excellency also expressed China's determination to work with ASEAN members in finalizing the code of conduct framework on the South China Sea, sometime early—sometime in the middle of this year," Presidential spokesperson Ernesto Abella said.
China's claim to majority of the South China Sea, including disputed regions, was rejected last year by an international tribunal backed by the United Nations. Two of nine Philippine occupied islands in Spratlys archipelago are facing risk from the Chinese militarisation of their occupied regions, according to security officials.
Meanwhile, China has reportedly nearly completed the construction of three man-made islands in the South China Sea. The findings, which came in a report from the Centre for Strategic and International Studies (CSIS), reveal that construction runways, aircraft hangers, radar sites and hardened surface-to-air missile shelters have been either completed or are nearing completion.
"Construction teams were putting the finishing touches on five larger hangars. A finished radar tower stands in the middle of the reef and a trio of large towers have been constructed on the southwestern corner," CSIS's Asian Maritime Transparency Initiative (AMTI) said.
MEET IBT NEWS FROM BELOW CHANNELS