'Solo: A Star Wars Story' synopsis confirms Han and Chewie meeting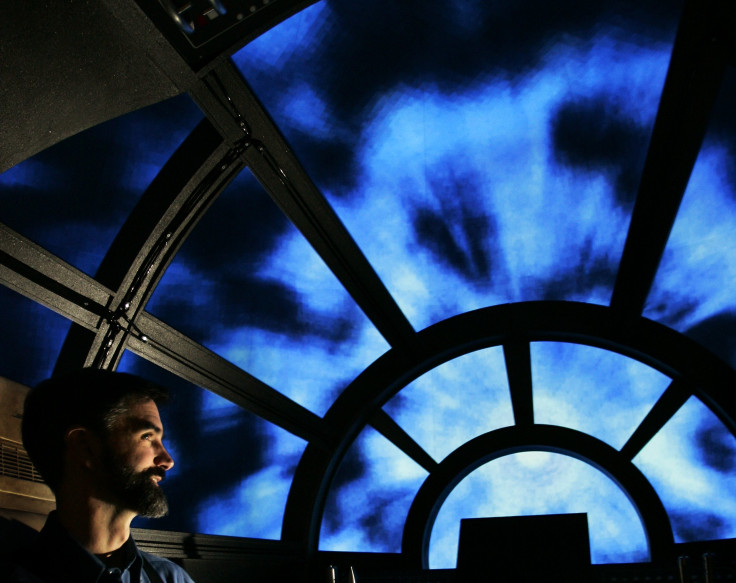 The synopsis of "Solo: A Star Wars Story" has been released online, confirming that the movie will feature the meeting of Han (Alden Ehrenreich) and Chewbacca (Joonas Suotamo). Director Ron Howard has been sharing production updates of the film, with fans awaiting the first trailer.
The plot will focus on Han Solo negotiating the "dangerous criminal underground" of the galaxy in a "series of daring escapades." What kind of scum of the universe the swashbuckling scoundrel will meet hasn't been elaborated yet.
The synopsis confirms that the movie will reveal how Han and Chewie meet and become best friends. The scoundrel will also meet Lando Calrissian (Donald Glover).
Will the movie show how Han Solo got the Millennium Falcon? Fans of the original trilogy surely know that Han won the ship in a game of sabacc after Lando bet the ship.
The full synopsis has been posted on the official Star Wars website. The report also compiles all production pictures and videos that Howard shared with fans online.
This is the second spin-off film from the franchise. The first was "Rogue One," directed by Gareth Edwards and released in 2016. The film went on to become a box office hit, so expectations are high for the upcoming film as well.
Han Solo is one of the more popular characters in the franchise. Veteran actor Harrison Ford played the role in the original 1977 trilogy as well as the new one
"Solo: A Star Wars Story" initially faced some problems with a change in director. The film is slated to be released on May 24 in Australia and other countries.
MEET IBT NEWS FROM BELOW CHANNELS