'Solo: A Star Wars Story': First batch of Hasbro action figures released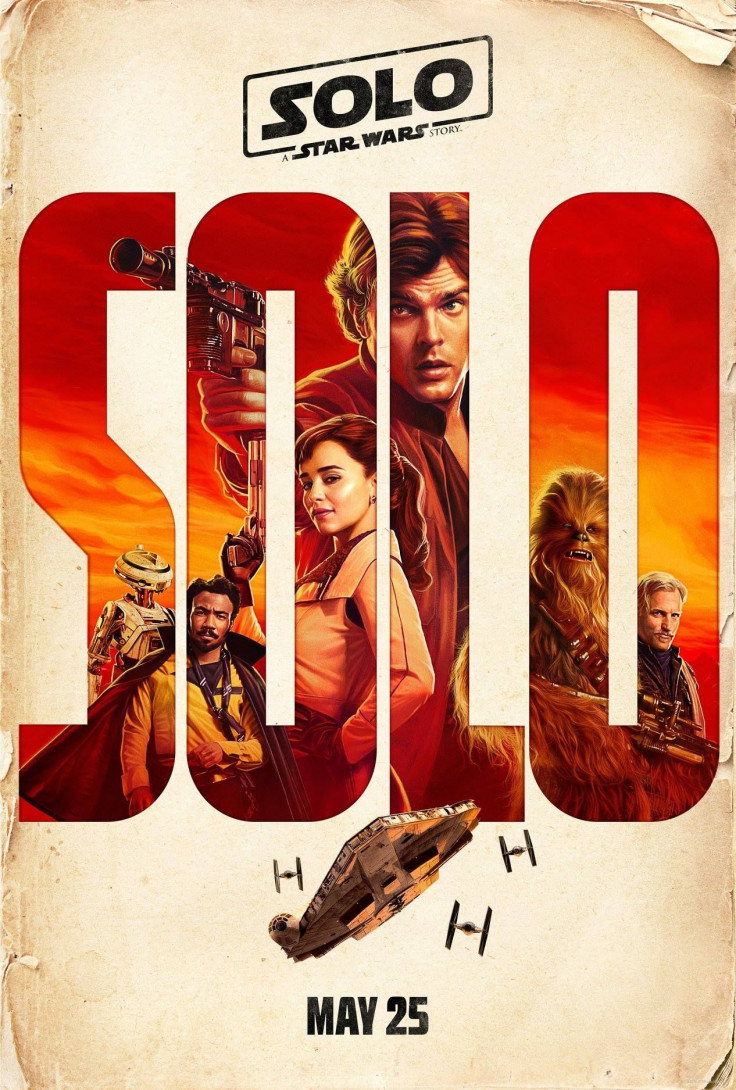 The official "Solo: A Star Wars Story" toys are on the way. Hasbro has released pictures of action figure versions of Han Solo (Alden Ehrenreich), Lando Calrissian (Donald Glover), Qi'ra (Emilia Clarke) and a new Imperial Range Trooper. The images reveal details of costumes and accessories.
Pictures posted on Hypebeast show all four action figures. Lando is wearing a yellow t-shirt, black trousers, scarf, boots and a cloak. He is carrying a blaster pistol.
The Solo action figure wears the trademark brown leather jacket, blue trousers, black shirt and boots. The toy also comes with a blaster pistol accessory and its holster.
Qi'ra toy shows her wearing a red t-shirt, grey jacket, black skirt and long black boots. The toy comes with a sleek blaster pistol accessory.
Finally, the new Range Trooper is revealed to have a white uniform, just like the Snowtrooper. The new soldier type has a different helmet design, light green trousers and some pretty heavy boots. The most distinctive feature of the costume is the jacket and the padding around the hip and thigh area. The figure comes with a blaster rifle typical of any soldier of the Empire.
Each "Star Wars" movie has unveiled a new type of soldier class, and the upcoming movie won't be any different. Since the movie is based on the time Han Solo was still a young man, the costume design is closer to the ones seen in the original trilogy.
More details about the new characters, locations and planets will be revealed in the coming months. The action figures by Hasbro will be shown at the New York Toy Fair.
"Solo: A Star Wars Story" will be released on May 24 in Australia. This is the second spin-off movie from the franchise, the first being "Rogue One."
MEET IBT NEWS FROM BELOW CHANNELS