'Scream Queens' finale: Cast members Lea Michele and Oliver Hudson talk Red Devil killer reveal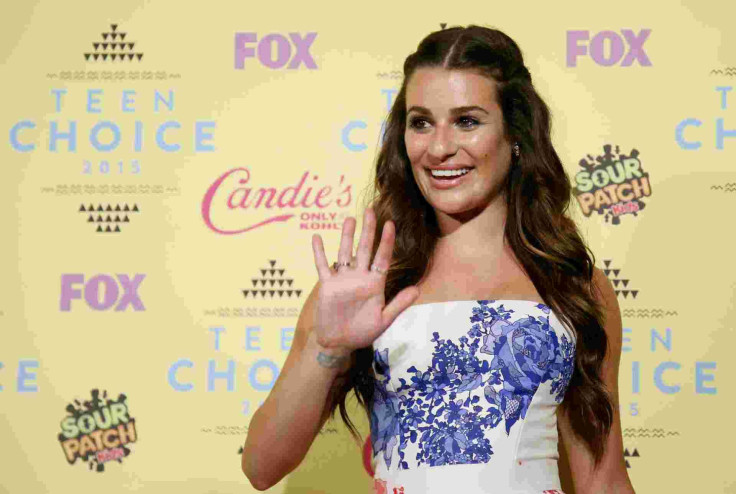 The finale of FOX's horror-comedy series "Scream Queens" finally answered the burning question on the identity of the Red Devil killer. "Scream Queens" cast members Lea Michele (Hester Ulrich) and Oliver Hudson (Wes Gardner) talk about the big reveal that happened in the two-hour finale episodes titled "Dorkus" and "The Final Girl(s)."
Spoiler Alert: This feature contains major "Scream Queens" spoilers.
"Scream Queens" character Hester Ulrich/Neckbrace/Chanel #6 is the Red Devil killer/the bathtub baby in 1995. In the finale, Hester got away with the murders that happened in the Kappa Kappa Tau (KKT) sorority house at Wallace University because she pinned everything on KKT president Chanel Oberlin (Emma Roberts) and her minions, Chanel #3/Sadie Swenson (Billie Lourd) and Chanel #5/Libby Putney (Abigail Breslin).
Michele admitted to Us Weekly that she did not know her character is the Red Devil killer in "Scream Queens" until the finale's script was handed over to her. The 29-year-old actress admitted that she was excited after receiving the big news.
Michele shared during the interview that her "Scream Queens" co-stars kept asking throughout the entire season if she knew about being the Red Devil killer and she always answered "No!" The former "Glee" cast member further added that her work experience in series creator Ryan Murphy's horror-black comedy TV show is one of the most exciting years in her life.
Michele also hopes that the surviving "Scream Queens" cast members will have the opportunity to return and play around more with their roles. "I honestly couldn't feel more grateful," Michele stated.
Meanwhile, Hudson shared in a Variety interview that the cast members initially suspects "Scream Queens" character Melanie Dorkus (Brianne Howey) as the Red Devil killer. However, Hudson revealed that co-star Michele, his other biological daughter on the show, was always one of the main suspects.
"Honestly, could it have been anybody else? Just from a Ryan Murphy acting standpoint, it had to be Lea," Hudson told Variety. The 39-year-old actor also talked about filming the finale episode's sex scene between his character Wes Gardner and Dean Cathy Munsch (Jamie Lee Curtis).
Hudson confessed that he felt "utter fear" after reading the scene in the finale's script. Hudson revealed that he was not able to work out and he was having the best time of his life in New Orleans with his wife Erinn Bartlett.
"And I just gained a s—tload of weight. I was fat and happy — and then I read this scene," Hudson shared. However, Hudson revealed that he actually enjoyed filming the scene because he loves physical comedy and making a fool of himself.
Hudson further shared that co-star Jamie Lee Curtis told him that being sort of soft and having a "dad bod" actually works. Hudson admitted that Curtis was right because his "out of shape and frumpy" body has added to the humour.
Hudson even posted on his Twitter account @theoliverhudson that he is not sorry about his "dad bod" in the "Scream Queens" finale. According to Hudson, what the viewers saw when Wes seduced Dean Munsch was a "shameless body art" that resulted from eating and drinking in New Orleans.
I dont apologize for my gross body. It was a rough summer in NOLA as I ate and drank my face off. So you are seeing shameless body art..

— oliver hudson (@theoliverhudson) December 9, 2015
Contact the writer at feedback@ibtimes.com.au, or let us know what you think below.
MEET IBT NEWS FROM BELOW CHANNELS