Samsung Galaxy X foldable smartphone: South Korean tech giant looking to beat Chinese manufacturers by introducing concept first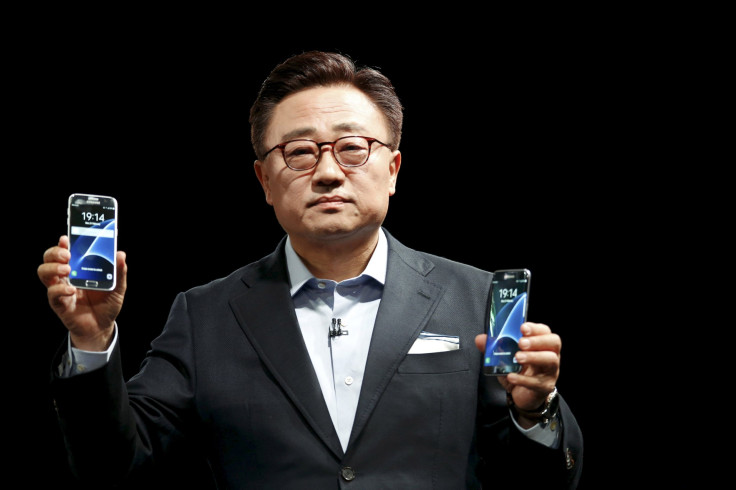 If latest reports are to be believed, the premium Samsung Galaxy X foldable smartphone could be unveiled at the IFA tech show in Berlin, later this year. The South Korean tech giant usually unveils its Note flagships at this event.
There are two possibilities as regards Samsung's strategy at the IFA tech show. The company may choose to further delay the release of its Note 8 device or unveil along with the premium foldable smartphone. Earlier reports claimed that the device would be released along with the Galaxy S8 and S8 Plus smartphones. However, this seems unlikely. Moreover, the smartphone maker will first test the performance of the foldable phone by releasing only 100,000 phones as a test run. Measuring the success, it will move on to full-scale production.
The Samsung Galaxy X foldable smartphone could come with a 4K resolution display. This seems really ambitious because of the intense power needs of such screens. Therefore, experts believe a Quad HD (2K) display is more reasonable. A 4K display would certainly be a showstopper. Samsung may choose to pull out all the stops for its first premium foldable phone and surprise fans. Rumours about the foldable began surfacing the Internet on May 2016. Samsung showed off the concept of the flexible screen at a display trade show.
Moreover, a Bloomberg report also stated last year that Samsung will be ready with its foldable smartphone by 2017. There is a possibility that the device-maker may make the foldable concept its next big offering. Latest reports suggest that the foldable is in its final stages of development and prototypes are expected in Q3 of this year. Samsung will have to compete against Chinese manufacturers, who will quickly jump on to the bandwagon. The South Korean company wants to ensure it is the first to release such a phone in the market.
"Although Samsung needs to implement qualities that correspond to its brand image, it is paying careful attention to Chinese companies as it looks not to lose 'world's first foldable Smartphone' title to Chinese companies. However, because it seems that South Korean companies and Chinese companies are looking to start producing prototypes around third quarter, competitions between South Korean companies and Chinese companies are going to become even more fierce," a company representative told ETNews.
Samsung Electronics and Samsung Display will soon be testing the quality and performance of the prototypes internally. They would be closely studying the responses from the market by supplying the prototypes to their major customers, such as mobile network providers. It is believed that mass production of the Samsung Galaxy X foldable phone will begin in 2018, reports Tech Times.
MEET IBT NEWS FROM BELOW CHANNELS