Samsung Galaxy S8 release date, news & update: More than 90% screen space hinted; Iris scanner & dual-lens camera expected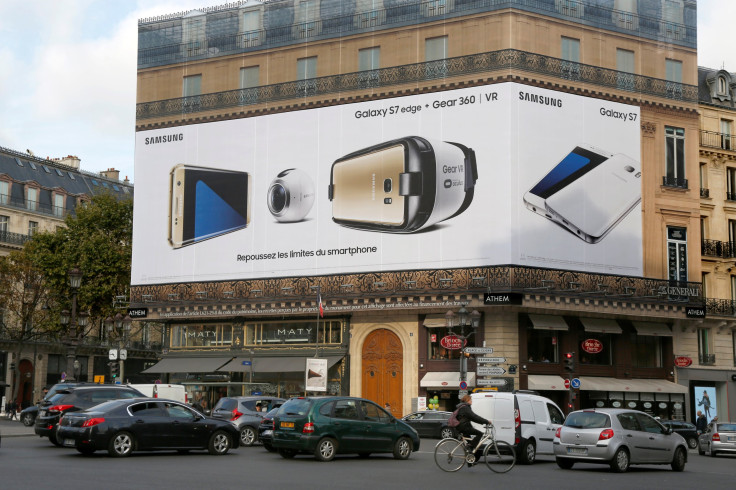 A recent Korean publication has hinted that the Samsung Galaxy S8 could have an insane amount of display. The handset is expected to be released in 2018 and it could have over 90 percent screen space.
The report from The Investor comes right after last week's iMiD 2016 display exhibition in Seoul. An engineer from Samsung's display manufacturing unit, Park Won-sang, said that the Samsung Galaxy S8 could have 10 percent more screen than earlier devices.
Current smartphones currently have an average display area of around 80 percent. However, it is still unknown how Samsung's curved displays would count for this percentage, writes CNET. Won-sang also added that Samsung may not stop at 90 percent screen space for the Galaxy S8 and aim for a 99 percent screen too.
While this could all be a rumour, numerous smartphone manufacturers are increasingly releasing mobiles that are mostly screen. For example, the recent Xiaomi Mi Mix phone received the mostly-screen display. It's an ongoing trend that Samsung may soon implement in the smartphones including Galaxy S8.
A 90-99 percent display also means that Samsung will do away with the Home button and place the fingerprint scanner under the display. The handset may also flaunt a bezel-less body and an OLED display.
As per Mobile & Apps, the Samsung Galaxy S8 handset could be released during the Mobile World Congress 2017. The device could also come in two variants with an Iris scanner and dual-lens camera.
The recent Galaxy Note 7 fiasco forced Samsung recall all units and offer an exchange program wherein buyers of Note 7 could exchange their handsets for Galaxy S7 or S7 Edge. Eventually they may be offered the Galaxy S8 at an added cost. As per Reuters, the exchange program is available only in South Korea currently.
As per rumours, the Samsung Galaxy S8 could be priced at around US$850 (AU$1,115) when it releases in 2017.
MEET IBT NEWS FROM BELOW CHANNELS