Samsung Galaxy Note 7 latest update: Refurbished phablet clears WiFi certification, new price revealed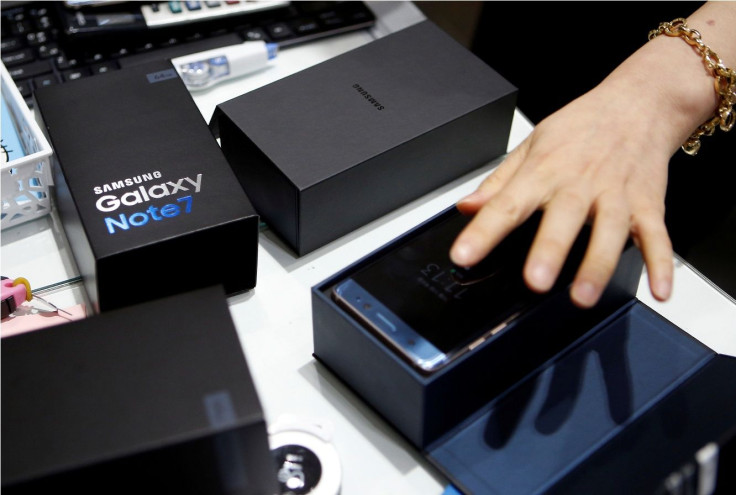 Samsung is still dealing with the losses caused by the Samsung Galaxy Note 7. Now, they are reportedly trying once more with plans to roll out refurbished units this coming June. Looking at the schedule, it seems the Korean electronics giant will try to squeeze the failed phablet right after the Samsung Galaxy S8 and S8+ are released.
The Samsung Galaxy Note 7 just took one more step towards a re-release after receiving WiFi certification. Spotted over at WiFi Alliance were several units of the controversial phablet, bearing different model numbers to indicate the connectivity feature each would have. The model numbers spotted were SM-N930FD, SM-N930X, SM-N930S, SM-N930L, SM-N930K, SM-N930F and SM-N935S.
As far as connectivity options for the anticipated refurbished Samsung Galaxy Note 7, this includes 2.4 GHz and 5 GHz Wi-Fi 802.11 a/b/g/n/ac and a WiFi direct features. Aside from that, they will also come with Android 7.0 Nougat installed.
The latest word out is that these refurbished Samsung Galaxy Note 7 units will be offered at US$250 (approximtely AU$332) less, Android Authority reported. That could be big savings though potential buyers will more or less and do the math, comparing it to the Samsung Galaxy S8 or S8+. With the two new flagships expected to roll out as well, customers would likely opt to buy it over the Samsung Galaxy Note 7 for obvious reasons.
The word out is that the refurbished Samsung Galaxy Note 7 will be offered to countries who won't mind its history, Pocket Now reported. Most know the fire-causing damage traced to the batteries of the phablet, a reason why it was recalled twice. Could the third time be a charm?
Right now, it remains a mystery why Samsung would take the chance. They will reportedly be offered in limited quantities and regions where they could be offered would probably be developing countries. But with the hazard it brings, buyers from these market will likely be hesitant as well.
The regions where the refurbished Samsung Galaxy Note 7 will be offered have yet to be known. For now, there is no word if the device would be offered to the Australian market. But in general, buyers in Australia may opt for the safe side and go with the Samsung Galaxy S8 instead – regardless if it is US$250 cheaper.
The whole plan of Samsung seems a bit off though the only logical explanation is to try and cover the losses as much as they can. The Samsung Galaxy Note 7 did leave a forgettable trail, something that is still fresh in the minds of most.
MEET IBT NEWS FROM BELOW CHANNELS