Russian Military Groups Amass $20M In Crypto Donations Amid Ukraine Invasion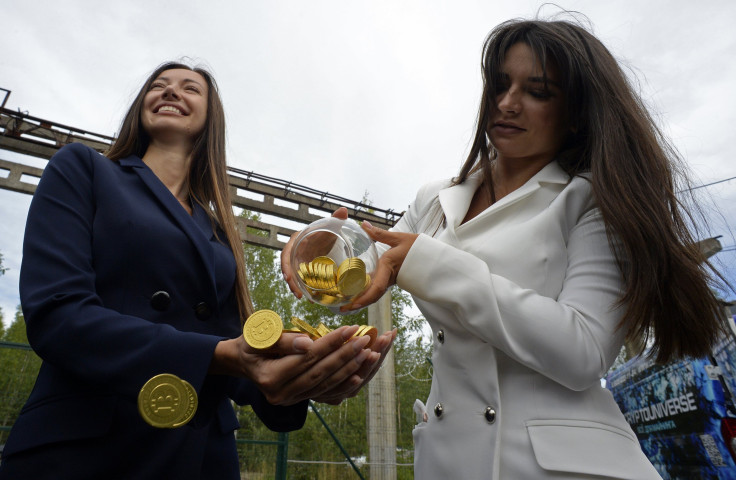 The recent "military exercise" conducted by Russia in Ukraine has attracted an overwhelming response in the form of donations from across the globe. Surprisingly, besides Ukraine, Russian military groups have also received over $20 million in cryptocurrency donations, according to a new report by blockchain analytics firm Elliptic.
A new report from blockchain analytics firm Elliptic revealed that cryptocurrency donations to Russian military fundraising groups have reached an astonishing $20 million, nearly 10% of the total funds raised by Ukraine, which amounts to approximately $212 million.
Of the total cryptocurrency donations, approximately two-thirds or 66% are associated with entities sanctioned by the United States, Elliptic reveals. This means that around $10.6 million of the cryptocurrency donations received from fundraising initiatives were contributed to sanctioned entities.
"Among those sanctioned entities include a range of individuals, groups and loose networks that have embraced crypto for a variety of reasons. For some – such as the US-sanctioned "Task Force Rusich" group of PMC Wagner mercenaries – they are a source of fundraising besides a comparatively more lucrative fiat donation campaign," Elliptic explained.
Other pro-Russian entities that received crypto donations include military fundraisers with $7.7 million, entities under Ukrainian investigation with $1.1 million, disinformation channels with $0.4 million, cybercriminal groups with $0.2 million, NFT collections with $0.1 million and "humanitarian" groups with $36,000.
Researchers at the blockchain firm also discovered that more than 80% of funds sent to sanctioned entities were routed through exchanges. This underscores the fact that despite the existing sanctions, exchanges lacking proper compliance measures can still be exploited as a medium for moving funds.
Bitcoin (BTC), the world's largest cryptocurrency by market capitalization, was also the crypto asset of choice for most Russian donations, with very little utilization of Ether (ETH) and DeFi protocols.
Elliptic also shared that cryptocurrencies are being used as incentives, particularly by the Donetsk People's Republic, an unrecognized republic supported by Russia in the occupied parts of eastern Ukraine's Donetsk Oblast.
Senior officials from the republic reportedly offer Bitcoin rewards to defectors and individuals providing intelligence about Ukrainian military positions. Additionally, the "Task Force Rusich" has suggested that supporters can demand Bitcoin from the families of deceased Ukrainian soldiers in exchange for revealing the location of their final resting places.
In a similar vein, blockchain analysis firm Chainalysis reported last year that pro-Russian groups had raised $2.2 million in crypto donations.
"Since the start of the war, we've identified 54 such organizations that have collectively received over $2.2 million worth of cryptocurrency, primarily from Bitcoin and Ether donations. Considerable quantities of Tether, Litecoin and Dogecoin have been sent as well," the report said.
© Copyright IBTimes 2023. All rights reserved.
MEET IBT NEWS FROM BELOW CHANNELS