Russian Army Prohibits Ukrainian Students From Studying, Threatens To 'Forcibly Take Children' To Russia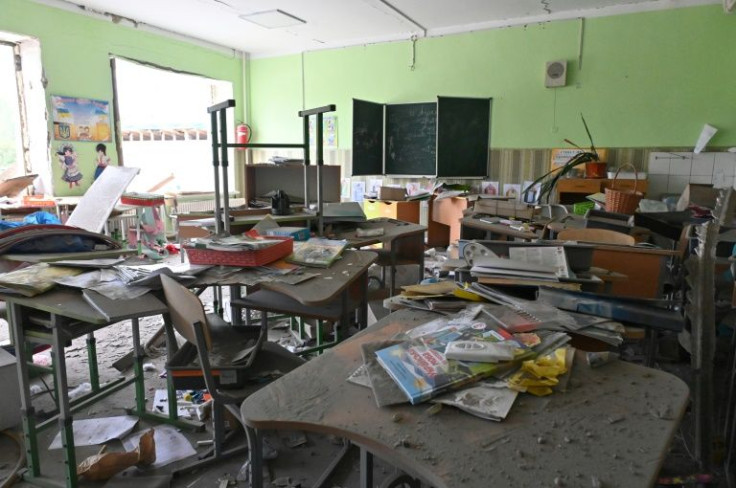 Ukraine has accused Russian forces of prohibiting Ukrainian students in the port city of Kakhovka from studying online.
According to a Facebook post from the General Staff of the Ukrainian Armed Forces, students were barred by Russian forces from studying under the Ukrainian program in local schools of Kakhovka.
Russian soldiers allegedly threatened to "forcibly take" the Ukrainian children and send them to "training" in the Russian-occupied Kherson and Crimea regions as well as Russia.
"According to the available information, the Russian occupiers prohibit students from studying online under the Ukrainian program in local schools of Kakhovka district," the Ukrainian military staff said in the post.
"Local teachers refuse to teach children according to the Russian curriculum, and the occupiers threaten to forcibly take children for so-called 'training' deep into the temporarily occupied Kherson oblast, as well as to Russia and the occupied Crimea," it alleged.
Ukraine previously condemned Russia for "weaponizing" the education system in a bid to convince children to embrace the Russian identity and demonize their own country.
When the new school term began in Ukraine in September last year, Russian President Vladimir Putin lamented that Ukrainian children are not being taught the shared historical past of Russia and Ukraine.
Putin also blamed Ukraine's education system for creating an anti-Russian sentiment, the Atlantic Council reported.
But when they faced resistance in indoctrinating the Ukrainian children in the pro-Russian narrative, Russian forces allegedly resorted to threatening parents that their children would be separated from them if they refused to send them to Russian-controlled schools.
Ivan Fedorov, the mayor of Melitopol in Ukraine's Zaporizhzhia region, said Russian forces are terrorizing school officials, teachers and parents after they refused to cooperate with them, according to the Kharkiv Human Rights Protection Group.
Fedorov explained that Russians threatened Ukrainian parents with the stripping of their rights if they didn't send their children to Russian-controlled schools.
This led to parents evacuating their families from their hometowns as they did not want their children to be "brainwashed" by Russian forces.
But aside from indoctrinating them, Russia has been accused of illegally deporting thousands of Ukrainian kids to Russia since the war in Ukraine began.
According to Daria Herasymchuk, Ukraine's commissioner for children's rights and child rehabilitation, at least 13,899 Ukrainian children have been illegally sent to Russia.
Serhii Haidai, the governor of the Russian-occupied Luhansk region, revealed a Russian method of "kidnapping" the children after 300 Ukrainian kids from Donbas were sent to Russia.
Haidai said Russia uses a special transport or air ambulance to send the children to their country under the guise of "treatment for serious injuries."
As of Wednesday, Ukraine has retrieved 125 children from Russia.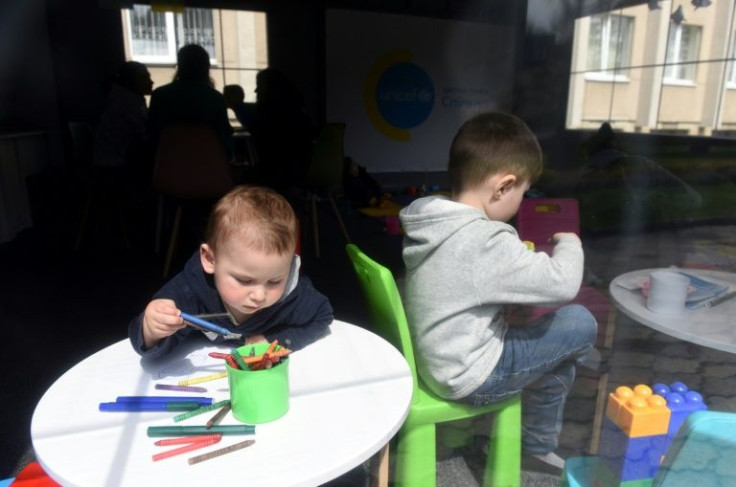 Related Articles
MEET IBT NEWS FROM BELOW CHANNELS