Russia Doesn't Have 'Any Chance At All' To Win Ukraine War: Foreign Policy Expert
A foreign policy expert has said that he believes Russia does not have any chance of winning the war in Ukraine as the conflict stretches into its 12th month, according to an interview published Monday.
Speaking with Radio Free Europe Radio Liberty (RFE/RL), British historian and foreign policy expert Lawrence Freedman said Russia is unlikely to achieve its original objectives in Ukraine, which was to capture Kyiv and overthrow the Ukrainian government.
"The Ukrainians have got more chance of winning than the Russians, who I don't think have got any chance at all in terms of their original objectives," he said.
Freedman also suggested that Ukraine could push Russian forces out of Ukraine, adding that successfully retaking Crimea would equate to a big defeat for Russian President Vladimir Putin. However, he added that the venture would be "very difficult."
"If Ukraine was able to push Russian forces out of all of Ukraine, that would be a defeat. It's not wholly impossible, but I think at the moment it's very difficult," he said, adding, "I think to lose Crimea would be unequivocally a big defeat for Putin."
Freedman's comments are similar to remarks made by other analysts regarding the war in Ukraine. On Sunday, former NATO Supreme Allied Commander James Stavridis said Russia could face problems in the war after a number of Western allies committed to sending battle tanks to Ukraine with the aim of supporting the country's defenses.
"With these tanks, the Ukrainians can mask that armor and use it to punch through the Russian line, separate them, peel them apart, break the logistics chain," Stavridis added.
Ukrainian President Volodymyr Zelensky has also expressed his confidence in his country's victory this year, adding that they are now planning provisions that Kyiv's forces would need for operations planned in 2023. Zelensky did not share details about the plans, but Ukraine is expected to launch offensive operations against Russia.
Russia began its full-scale invasion of Ukraine in February 2022. Since then, Moscow has lost a total of 126,650 military personnel, according to estimates from the Ministry of Defense of Ukraine. The figure includes 490 soldiers who were killed over the past day.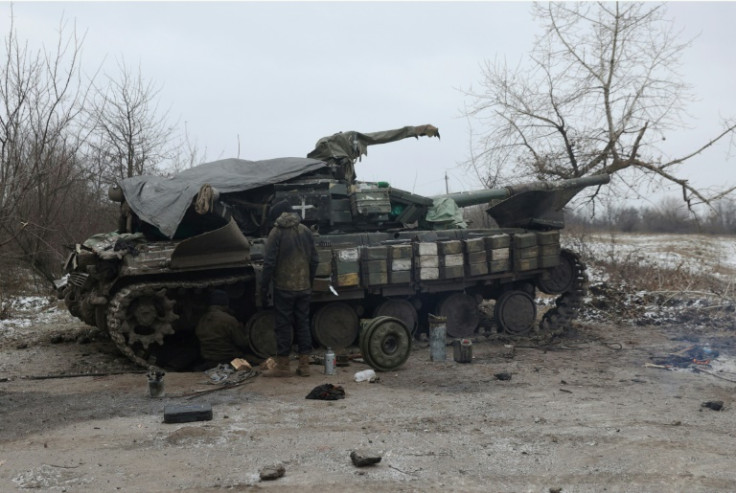 Related Articles
MEET IBT NEWS FROM BELOW CHANNELS