Robert Pattinson admits he was drunk during press conferences and interviews for the "Twilight" saga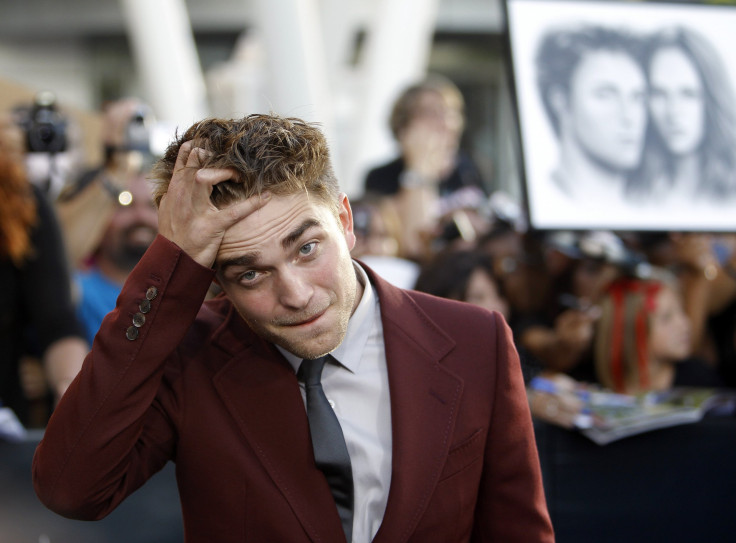 Actor Robert Pattinson has not been silent on his distaste for the "Twilight" saga since the film series wrapped up in 2012. And he has divulged that the only way he survived press tours was by drinking through them.
The 30-year-old starred in "Twilight," "New Moon," "Eclipse" and both "Breaking Dawn" films for five years from 2008. As he portrayed the lead vampire, Edward Cullen, Pattinson grew a certain dislike for the character and the series as a whole.
Unfortunately for him, a film series with the popularity of "Twilight" required press tours that stretched out for days, which he then handled in his own way. "I just got wasted the whole time," Pattinson said in an interview with the Sunday Times Culture (via RTE).
Not only that, but Pattinson also had a creative way of getting out of interviews. "You feel insane, but I think the studio cut my days because I started speaking total gibberish," he admitted. "Just be a total liability."
The UK-born actor also played heartthrob Edward Diggory in "Harry Potter And The Goblet Of Fire" back in 2005.
It could have been Pattinson's ill feelings towards his early characters that made him take such a drastic shift in character choices. He confessed as much that his choices of obscure roles is a conscious one. Over recent years, he has portrayed Reynolds, a simple and dependent man from Southern America in David Michod's "The Rover," and Jerome Fontana, a driver and struggling actor in David Cronenberg's "Maps To The Stars."
"I think there is no way if you saw 'The Rover,' you wouldn't think, 'He's trying to find things completely new,'" Pattinson stated. "The entire point is to be disoriented, as I am trying to do that for myself."
Pattinson is currently working on "The Childhood Of A Leader" with Brady Corbet. The upcoming film is expected to again be out of the ordinary, from its plot and characters to how the story is physically shot.
MEET IBT NEWS FROM BELOW CHANNELS